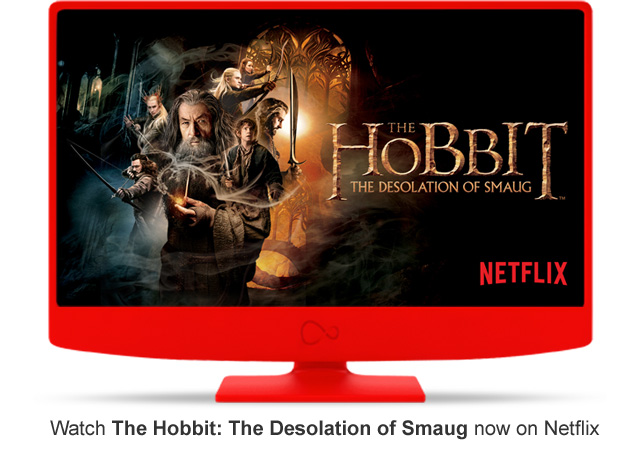 Watch Netflix on your TV with TiVo®
Netflix is a great way to watch the shows you love, but we think it's even better with Virgin TV. And here's why:
The Netflix App is fully integrated into TiVo, so if you search for something, your Netflix library will be searched, too
There's no downloading, only streaming in glorious HD

TiVo uses its own internet connection, so when you're watching Netflix it doesn't interrupt your home broadband.
Entertainment for everyone
Netflix has something for everyone to enjoy – top TV shows including Breaking Bad, House of Cards and Dexter, tons of the latest blockbusters like The Hobbit, The Hunger Games and Cars 2 and loads of your favourite old classics. There's also a huge collection of kids programmes, Bollywood films and loads of fantastic documentaries, too.
Enjoy Netflix on multiple devices
Once you've signed up, not only can you watch Netflix on your TV with TiVo, you can use your Netflix account to watch on many other devices! You can watch on your PC, tablet, game console, Smart TV, mobile or any other whizzy gadgets.