The digital switchover
The digital TV switchover is the process of turning off the analogue TV signal and replacing it with a digital signal. Some areas have already switched over to digital, and the whole country will switch by the end of 2012.
When is my area switching?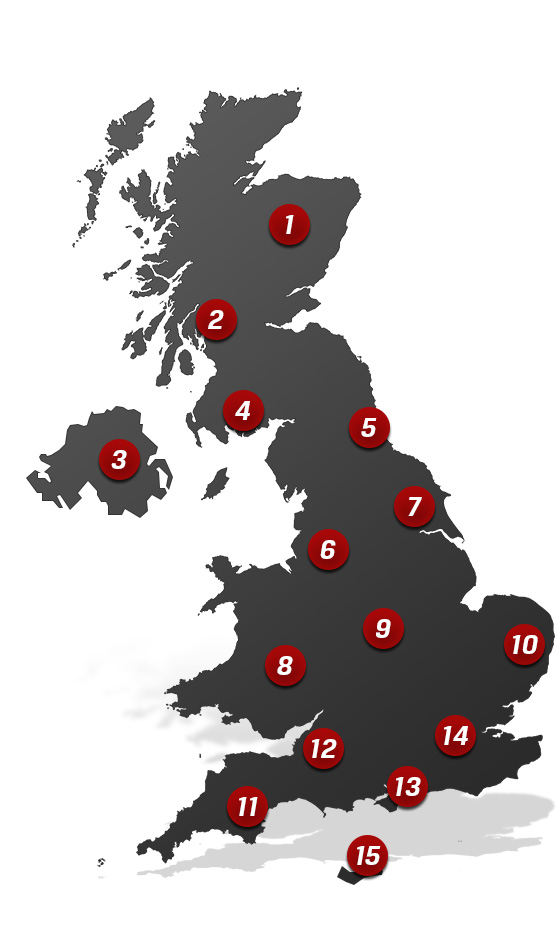 Digital rollout completed
STV North - 2010
STV Central - 2011
UTV - 2012
Border - 2010
Tyne Tees - 2012
Granada - 2010
Yorkshire - 2012
Wales - 2009 / 2010
Central - 2011
Anglia - 2011
West Country - 2010
West - 2011
Meridian - 2012
London - 2012
Channel Islands - 2011
Why is it happening?
The digital switchover is Government policy. Analogue signals are being turned off to allow for more powerful digital broadcasts, bringing digital TV to the quarter of households who can't currently receive it. Switching off analogue signals also frees up space for more services, such as TV on demand, HD TV and TV through your mobile phone.
What is digital TV?
Digital TV has at least 40 channels as well as features like on screen listings, interactivity, audio description and subtitling for people with visual and hearing impairments. If you go digital with a company like Virgin Media, you can subscribe to additional channels and services, including premium channels like Sky Movies and Sky Sports, as well as broadband and telephone services.
See our TV packages
What will happen when my area goes digital?
When the analogue TV signal is switched off in your area, TVs that haven't been enabled to receive digital signals will no longer work. It'll affect all TVs in your house – not just the main one!

How do I get digital TV?
Virgin Media provides digital TV through a cable, or you can also receive digital signals through a set top box like a Freeview box (which uses your aerial), through your phone line, or a with a satellite dish.
If you've already got digital TV for all the TVs in your house you're all sorted – lucky you! If any of your TV equipment isn't enabled for digital broadcasts, you'll need to convert or upgrade it to receive digital signals.
Why go digital with Virgin Media?
There are lots of reasons to choose Virgin Media to go digital. Here are just a few:
No need for an aerial. Or a dish, for that matter. Crystal clear Virgin TV is delivered by cable.
No need to retune. With some other digital options, you'll need to retune your TV a couple of times throughout the switchover: BBC 2 first, then the rest a couple of weeks later. With Virgin Media there's no need to keep retuning because it's all updated automatically – happy days!
No need to upgrade recording equipment.If you choose our Virgin Media: TiVo® service, there's no need to upgrade your digital recording equipment. The TiVo box will take care of everything, plus you'll be able to record three channels while you watch something you've already recorded.
The legal stuff
Prices may change at any time during the contract.
Service availability: SERVICES AVAILABLE IN VIRGIN MEDIA CABLED STREETS ONLY. Subject to survey, capacity and credit check, minimum term contract applies, check basket for details. If you cancel during the minimum contract period you will incur an early disconnection fee.
Installation: Installation charges apply (starting from £49.95 for standard install).
Payment: Offers require you to pay by Direct Debit and use eBilling. If you prefer not to pay by Direct Debit, you will incur a monthly payment handling fee of up to £5, made payable to Virgin Media Payments Ltd. If you would like paper bills, the fee is £1.75 a month for cable and £1.50 a month for mobile. Payment may be required in advance. Your first bill includes the charge for the month you join (from the day you join), plus one month in advance. All prices include VAT. Calls may be monitored. Further terms and conditions apply. See sections below for more Legal Stuff.
Mobile SIM: View terms and conditions
**Please note standard charges apply, please check with your network operator for rates.
Calls to service numbers:The way you're charged for calling numbers beginning 084, 087, 118 and 09 has changed. The cost of calling these numbers will be formed of a combined access and service charge: we set the access charge and the company you're phoning set the service charge. Your access charge for these numbers will be shown on your bill and is currently 10.25p per minute from a landline and 36p per minute from a mobile. The service charge will be advertised by the company that you are calling. If any of these numbers are included in your bundle you will not be charged the access or service charge.
Calls to other non-geographic numbers: Freephone calls starting 0800 or 0808 are now free from mobiles. Calls to 0500 are free. Calls to 070 numbers will cost you up to £2.50 a minute in the UK.
*TuneUp: If you are interested in purchasing a stand alone TuneUp appointment at a cost of £50, Please call our team on 150 from your Virgin Media phone or mobile, or 0345 454 1111*** from any other phone.
***For details about how much it costs to call our team from a Virgin Media home phone, visit virginmedia.com/callcosts. Call costs from other networks and mobiles vary.