Compare broadband, TV, phone and mobile SIM Big Bundles with Virgin Media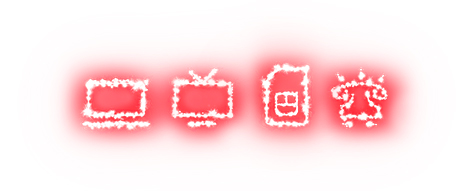 Our Big Bundles are four times more fun
Things don't come much bigger than our Big Bundles. They're jam-packed with superfast fibre optic broadband, TV and home phone (and mobile SIM too, if you like).
See our new customer bundles
See our existing customer bundles
---
Superfast fibre optic broadband
Say hello to the fastest widely available broadband in the UK#. Stream HD movies, share photos on Facebook, play online games and much, much more. And with unlimited downloads with no hidden charges, it's no wonder we're winning awards left, right and centre.

---
Amazing TV with TiVo
With one of our amazing TiVo boxes you can watch up to 260 channels (including loads in HD), Sky Sports & Sky Movies, BT Sport & ESPN. You can also enjoy hundreds of hours of TV On Demand, including catch up, box sets and Netflix. Watch online, on PC, tablet and mobile.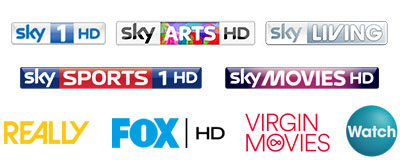 ---
The UK's best value mobile SIM
Looking for a great value mobile tariff? Look no further. We've 2 new SIM Only tariffs, exclusive to our Big Bundles. You can even keep your current phone & number. And as we use EE, the UK's biggest network with over 99% coverage, you'll have great signal.
---
Great value home phone
Love having a good natter? All our home phone talk plans include calls to landlines, 0870 numbers and Virgin Mobile numbers. And with our clever SmartCall app, you can even make calls with your smartphone over WiFi.
---
Make It Big with Big Kahuna!
Join in with our Big Kahuna #MakeItBig Twitter campaign to watch our highly trained explosion experts making some random everyday objects really, really big! You can even vote on which item we explode next!

Find out more
The legal stuff
Prices may change at any time during the contract.
Service availability: SERVICES AVAILABLE IN VIRGIN MEDIA CABLED STREETS ONLY. Subject to survey, capacity and credit check, minimum term contract applies, check basket for details. If you cancel during the minimum contract period you will incur an early disconnection fee.
Installation: Installation charges apply (starting from £49.95 for standard install).
Payment: Offers require you to pay by Direct Debit and use eBilling. If you prefer not to pay by Direct Debit, you will incur a monthly payment handling fee of up to £5, made payable to Virgin Media Payments Ltd. If you would like paper bills, the fee is £1.75 a month for cable and £1.50 a month for mobile. Payment may be required in advance. Your first bill includes the charge for the month you join (from the day you join), plus one month in advance. All prices include VAT. Calls may be monitored. Further terms and conditions apply. See sections below for more Legal Stuff.
Mobile SIM: View terms and conditions
**Please note standard charges apply, please check with your network operator for rates.
Calls to service numbers:The way you're charged for calling numbers beginning 084, 087, 118 and 09 has changed. The cost of calling these numbers will be formed of a combined access and service charge: we set the access charge and the company you're phoning set the service charge. Your access charge for these numbers will be shown on your bill and is currently 10.25p per minute from a landline and 36p per minute from a mobile. The service charge will be advertised by the company that you are calling. If any of these numbers are included in your bundle you will not be charged the access or service charge.
Calls to other non-geographic numbers: Freephone calls starting 0800 or 0808 are now free from mobiles. Calls to 0500 are free. Calls to 070 numbers will cost you up to £2.50 a minute in the UK.
*TuneUp: If you are interested in purchasing a stand alone TuneUp appointment at a cost of £50, Please call our team on 150 from your Virgin Media phone or mobile, or 0345 454 1111*** from any other phone.
***For details about how much it costs to call our team from a Virgin Media home phone, visit virginmedia.com/callcosts. Call costs from other networks and mobiles vary.