Now with 10 addresses for you and everyone in your household
Sign up to Mail and you'll get up to 10 email addresses, so the whole family can have one each. And a powerful spam filter means you don't need to worry about junk emails filling up your inbox. Why not set yours up now? Or if you already have one, check your mail.
---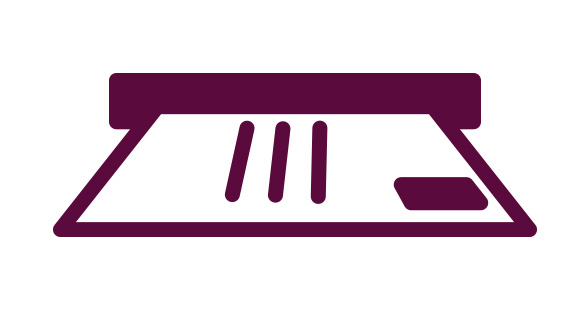 Get all your email accounts in one place
Use your Virgin Media mailbox to get to all your email accounts, even ones from other providers.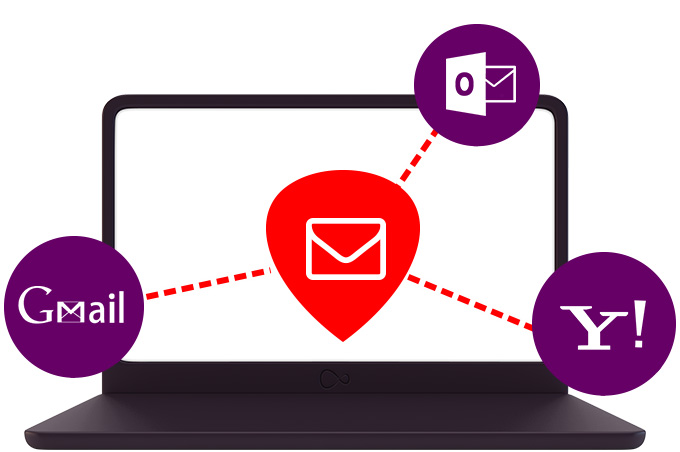 Check your email anywhere
Because Virgin Media Mail is web-based, you don't have to be at your home computer to check your emails.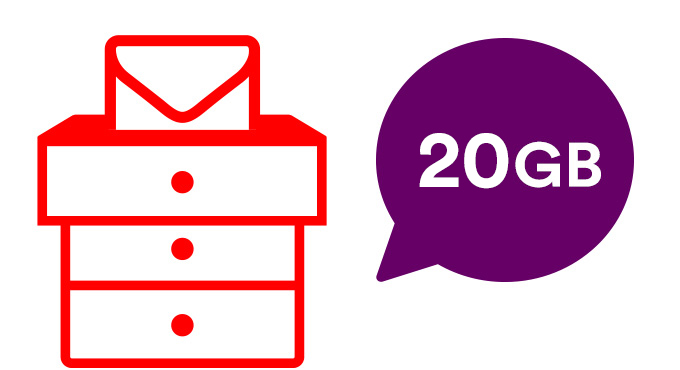 Store anything and everything
With oodles of storage space, you won't be forced to delete messages you want to keep. We give you 20GB storage and you can send attachments up to a massive 25MB if you need to.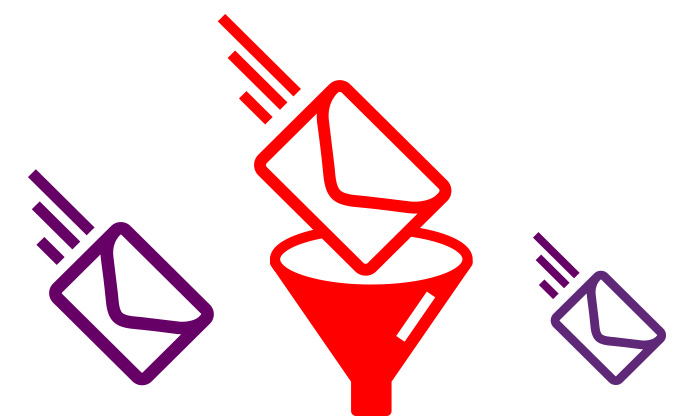 Say goodbye to spam
Virgin Media Mail blocks junk mail before it gets to your inbox. If something does creep through, you can report it and help make our spam filters even better.
---
The legal stuff
Service availability: SERVICES AVAILABLE IN VIRGIN MEDIA CABLED STREETS ONLY. Subject to survey, capacity and credit check, minimum term contract applies, check basket for details. If you cancel during the minimum contract period you will incur an early disconnection fee.
Installation: Installation charges apply (starting from £49.95 for standard install).
Payment: Offers require you to pay by Direct Debit and use eBilling. If you prefer not to pay by Direct Debit, you will incur a monthly payment handling fee of up to £5, made payable to Virgin Media Payments Ltd. If you would like paper bills, the fee is £1.75 a month for cable and £1.50 a month for mobile. Payment may be required in advance. Your first bill includes the charge for the month you join (from the day you join), plus one month in advance. All prices include VAT. Calls may be monitored. Further terms and conditions apply. See sections below for more Legal Stuff.
Mobile SIM: View terms and conditions
**Please note standard charges apply, please check with your network operator for rates.
Calls to service numbers:The way you're charged for calling numbers beginning 084, 087, 118 and 09 has changed. The cost of calling these numbers will be formed of a combined access and service charge: we set the access charge and the company you're phoning set the service charge. Your access charge for these numbers will be shown on your bill and is currently 10.25p per minute from a landline and 36p per minute from a mobile. The service charge will be advertised by the company that you are calling. If any of these numbers are included in your bundle you will not be charged the access or service charge.
Calls to other non-geographic numbers: Freephone calls starting 0800 or 0808 are now free from mobiles. Calls to 0500 are free. Calls to 070 numbers will cost you up to £2.50 a minute in the UK.
*TuneUp: If you are interested in purchasing a stand alone TuneUp appointment at a cost of £50, Please call our team on 150 from your Virgin Media phone or mobile, or 0345 454 1111*** from any other phone.
***For details about how much it costs to call our team from a Virgin Media home phone, visit virginmedia.com/callcosts. Call costs from other networks and mobiles vary.