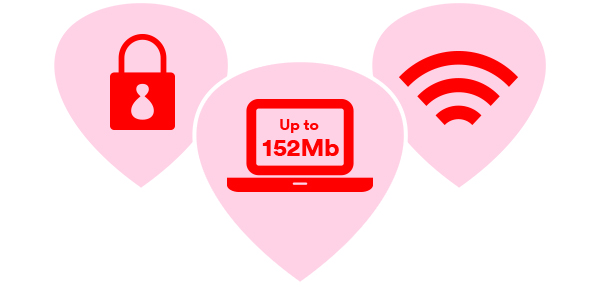 Get up to speed with our fastest ever WiFi
WiFi is one of those weird things that you can't see, but you know it's there reliably floating about making all your connections happen and keeping you happily online… until something happens in the ether and snap – it's gone. However, with our ultrafast WiFi, you can be sure of a great connection whenever you want it.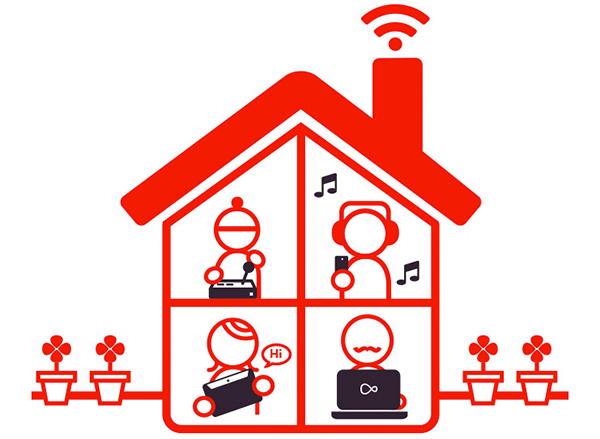 Our WiFi in your home
Getting WiFi, or 'going wireless' in your home is easy. All you need is our amazing Super Hub. Then everyone can connect at the same time using one fast, secure broadband connection – in different rooms and on all sorts of devices.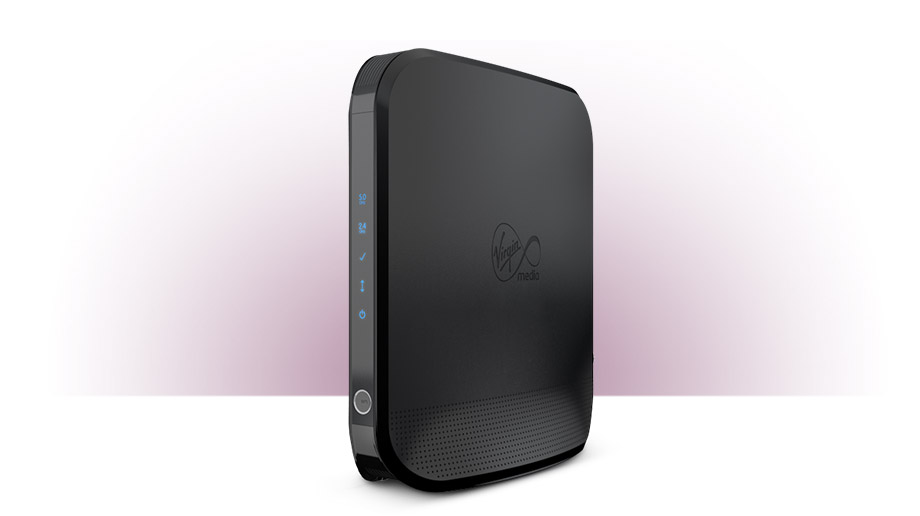 Super Hub speed, signal and security
Our Super Hub gives ultrafast WiFi speeds that stay fast across loads of devices because it uses 5GHz and 2.4GHz at the same time, and has a sneaky extra wireless antenna. Team this with our up to 152Mb broadband and you can reach chronic WiFi speeds around your home.
What's more, you can be assured you're all safe online with latest wireless encryption technology, Web Safe, F Secure SAFE™ and parental controls.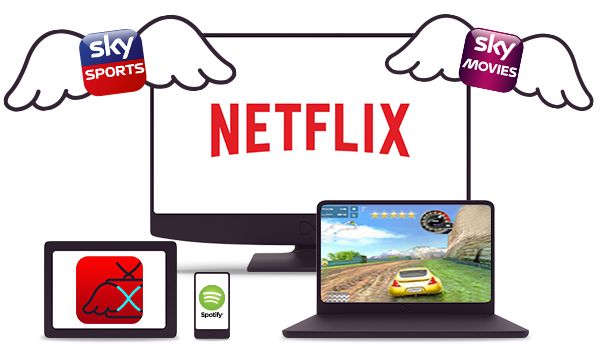 Great stuff – but what can I do with it…?
Absolutely anything you like! Stuck for ideas? How about these for starters… get loads of mates round for a downloaded movie marathon, stream kitten videos off YouTube, check your Facebook in the bath, shop on the sofa, search for recipes in the kitchen and even print pictures downstairs from the loo!
Here's the technical bit
Full DOCSIS 3.0 cable modem functionality (also fully compatible with DOCSIS 1.0, 1.1, 2.0)
Eight bonded downstreams
Four bonded upstreams
Four ethernet 10/100/1000BaseT ports
Wireless b, g, n capable in 2.4GHz band plus wireless a, n & ac in 5GHz band (Dual-concurrent frequencies)
Five internal antennas
Up to three spatial streams in the 5GHz band
Supports WEP/WPA/WPA2 wireless security encryption
Supports WPS push button synchronisation
Built-in router, DHCP and firewall which can be customised and deactivated
Virgin Media customised housing
External power supply (12v 1.5A)
Dimensions: 215 x 70 x 195mm (8.5 x 2.75 x 7.5in)
The legal stuff
Service availability: SERVICES AVAILABLE IN VIRGIN MEDIA CABLED STREETS ONLY. Subject to survey, capacity and credit check, minimum term contract applies, check basket for details. If you cancel during the minimum contract period you will incur an early disconnection fee.
Installation: Installation charges apply (starting from £49.95 for standard install).
Payment: Offers require you to pay by Direct Debit and use eBilling. If you prefer not to pay by Direct Debit, you will incur a monthly payment handling fee of up to £5, made payable to Virgin Media Payments Ltd. If you would like paper bills, the fee is £1.75 a month. Payment may be required in advance. Your first bill includes the charge for the month you join (from the day you join), plus one month in advance. All prices include VAT. Calls may be monitored. Further terms and conditions apply. See sections below for more Legal Stuff.
Mobile SIM: View terms and conditions