Get a free PC Healthcheck

Worried about performance niggles on your PC? Download our free PC Healthcheck toolkit to scan your computer for anything that might be slowing it down, then connect to a technical expert to get it sorted. To get started with Digital Home Support, just hit 'Download PC Healthcheck' below.
1. Download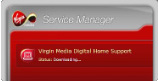 Download the PC Healthcare app. It's completely free.
2. Launch app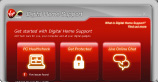 Open the app from your computer and launch and run the Healthcheck to optimise your PC's performance.
3. Use DHS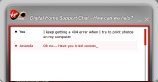 If you need technical help, open the app and click on 'Online chat'. We'll explain our support options from just £6 a month.
4. Manage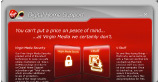 Check the PC Healthcheck tool regularly to keep your PC in tip-top shape.
Chat live to an expert or give us a call on 0800 014 7398
---
All your files, anywhere
Once you've stored your files in our cloud, you can access them again anywhere with an internet connection (including your mobile phone). So if you're round a friend's house and you want to show them a funny video you made, just sign in to Virgin Media Cloud and press play. Or if you want to show Mum your holiday snaps, they're ready when you are.

---
Daily PC Healthcheck
Once downloaded, the PC Healthcheck tool scans your computer every day for problems, and can fix the most common performance issues. It also reviews your anti-virus, anti-spyware, firewall and wireless security settings, and tunes up your computer so it runs as quickly and efficiently as possible.

---
24/7 expert help
With Live Expert Help, you can get help whenever you need it at any time of day or night, with no need for lengthy waiting on the phone. Our support team has a broad range of knowledge and can help fix nearly any issue on your device. Plus they work remotely, so there's no need to lug your laptop around to get it fixed.

---
Flexible pricing
Get ongoing help with a wide range of issues from just £6 a month, or a one-off fix for only £60. All support is covered by a 7 day money back guarantee – no questions asked!

---
Secure and fast
Your security is our priority, which is why our online portal is as secure as banking sites. You have 100% control over which parts of your device you give us access to, and we can sort out most issues in under an hour.
For live expert help, please download the PC Healthcheck tool.


---
What does it cost?
Total peace of mind starts from just £6 a month for one PC. Or you can get a one-off fix for only £60 - it's completely up to you.

---
| | £6 per month | £10 per month |
| --- | --- | --- |
Please note: Digital Home Support offers help and advice for your computer and digital gadgets that you've bought yourself and were not supplied by us. It's different from Virgin Media technical support, which is free for all our customers and which covers your Virgin Media products and services.