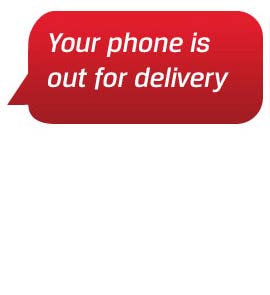 4. A text when your phone is out for delivery
If you've given us your mobile number, Yodel, our delivery partners, will text you to tell you your phone is out for delivery. Time to get very excited.
5. An email about how to view your bill online
OK, not so exciting, but useful nonetheless.
6. Your new phone will arrive
Hooray! It'll come with an invoice – keep this in a safe place. We'll also send you a guide to getting the most out of your new phone and, unless you chose not to take out our insurance, a copy of your insurance policy booklet.