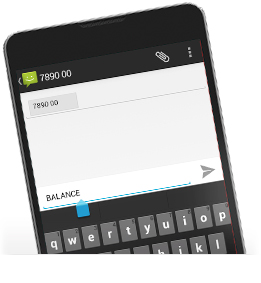 9. Topping up
Love to Pay As You Go and registered your credit or debit card with us? You can top up abroad in 2 easy ways:
By text – send the amount (£5-£50 in multiples of £5), the last 6 digits of your card and the last 3 digits of the security number (or 4 for American Express) on the back to 789 222
By phone – call 789 and have your card handy.
Either way, it's free. Or, if you've packed some vouchers, text the 16 digit number to 789 111.
Checking your balance
If you Pay As You Go, simply text 'balance' to 789 000.
Your credit limit abroad
If you Pay Monthly, you'll have a credit limit on your account. Normally we contact you when you're near your limit, but it can take a while for charges from a foreign network to come in, so it's not a good idea to rely on your credit limit to help you budget.