Use your device as a remote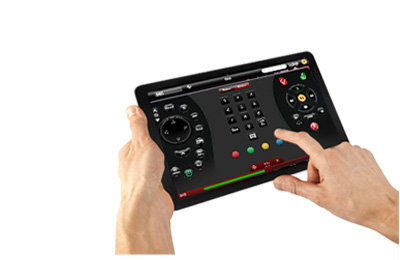 The Virgin TV Anywhere app is even more responsive and easier to use than your TiVo remote. You can do all the usual things, like pause, rewind and fast forward your shows, but with just the flick of your screen.
Searching on Virgin TV Anywhere is just like your TV box, with details on actor, director, show description and much more. And with a full QWERTY keyboard at your fingertips, it takes even less time to find what you're looking for.
When using the app to find something to watch – a recording, an On Demand show or something on TV now – you can literally flick the show straight on to your TV screen.
Best of all, you won't have to interrupt what's on your telly because the menu appears on Virgin TV Anywhere – perfect for when somebody's hogging the TV and you want to choose what to watch next!