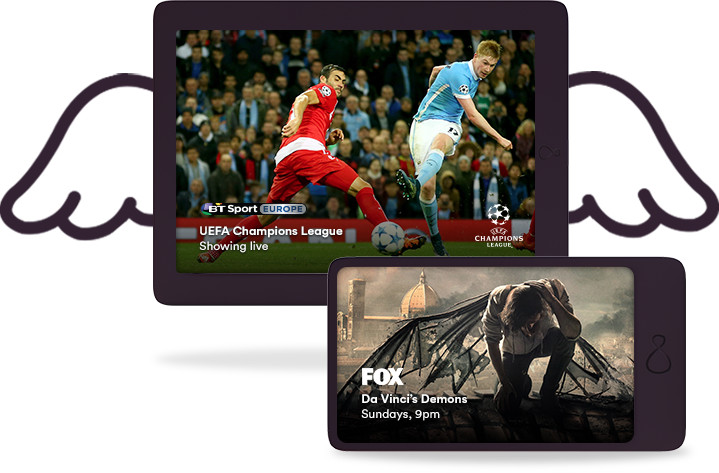 Enjoy TV on the go
You don't have to be on the sofa to enjoy Virgin TV. Wherever there's WiFi, you've got TV on the go. Watch over 120 live channels, thousands of hours of On Demand content, and manage your TiVo® box on the fly.
Subscribe to Sky Sports or Sky Movies? You can watch those channels too.
No Standard channels are available for this combination of genre and package
Enjoy more channels
for a little extra a month
Taciti metus mus Non quis varius risus leo senectus neque ullamcorper sem per dui vestibulum luctus conubia class eu. Porta rhoncus massa vivamus fringilla urna nascetur consequat fringilla bibendum. Molestie morbi. Lectus habitant Torquent. Praesent fringilla iaculis scelerisque laoreet dui elementum pellentesque litora amet iaculis porttitor Tellus. Venenatis et. Nostra.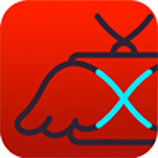 TV Anywhere lets you watch live TV from your computer or laptop, wherever there's a WiFi connection. So whether you're in the bedroom or the shed, a hotel room or a café, you can still get your fix.
Got the Virgin Media: TiVo® Service? You only need the TV Anywhere app to experience everything your TiVo box has to offer, including watching live TV and setting up recordings, from anywhere with WiFi on your tablet and phone.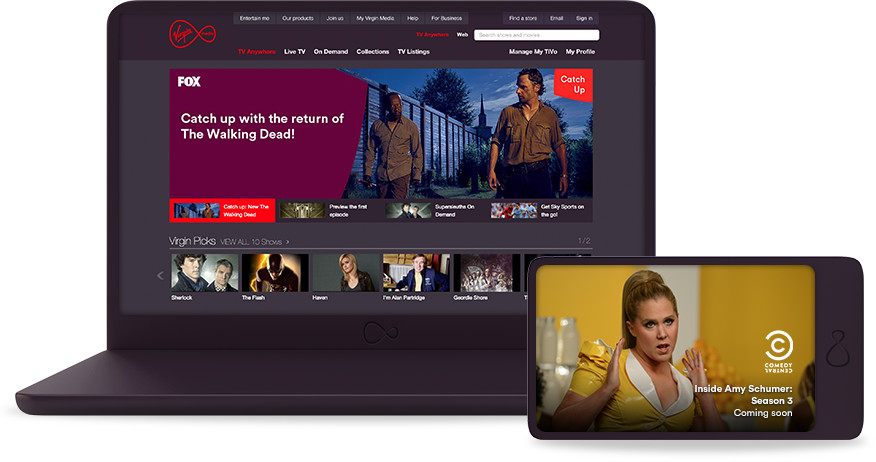 ---
---
1000s of hours of On Demand content
Watch what you want, when you want. Take your pick from thousands of hours of On Demand content, streamed straight onto your computer.
Manage your TiVo box
Control your TiVo box from anywhere in the world! Set and manage your recordings while you're out or search for a show when you're at home. You can even search for a new show and change the channel on your TV from your mobile or tablet without taking over the main TV screen.
Live TV wherever you like

Enjoy a little household harmony. You don't need to watch the main telly with TV Anywhere, which serves over 100 live channels wherever there's WiFi. So, next time the living room's busy, head somewhere a little more peaceful to catch up on your soaps.

---
---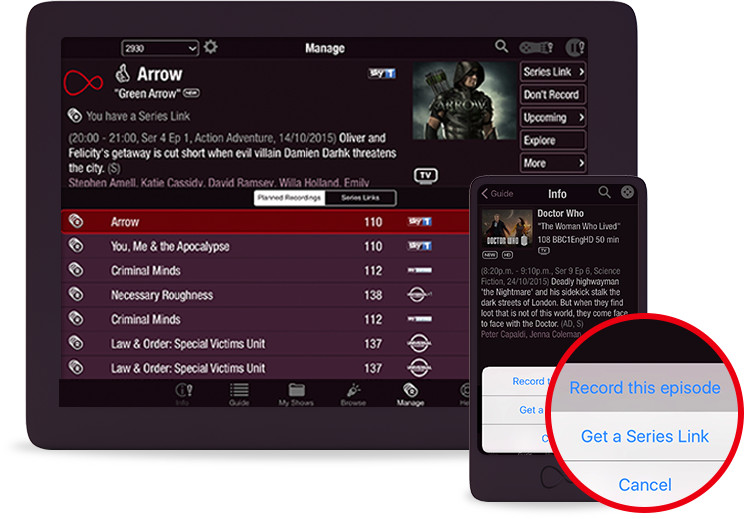 Never miss a show on the go
Record your favourite shows on the fly with TV Anywhere

---
---
Watch more live channels on the go with Virgin Media than any other provider

Included in your package Available (dependent on your TV package)
| Live Channel | Available from Virgin | Available from Sky | Available from BT | Available from Talk Talk |
| --- | --- | --- | --- | --- |
Channel numbers are correct as of 1st October 2015.

You must have the channel in your Virgin TV package to be able to watch it on Virgin TV Anywhere.
† For Sky Movies live channels, you need to have a Virgin Media TV package with Sky Movies subscription. For Sky Sports live channels, you need to have a Virgin Media TV package with Sky Sports subscription.
BT Sport channels are available to Sky Go Customers but only via the BT Sports app or website with separate BT subscription. Premier Sport available via their online player service.
11 Sky Movies and 7 Sky Sports channels are available on the Sky Movies and Sky Sports websites and apps. These are available to Virgin Media customers who subscribe to these channels.
---
---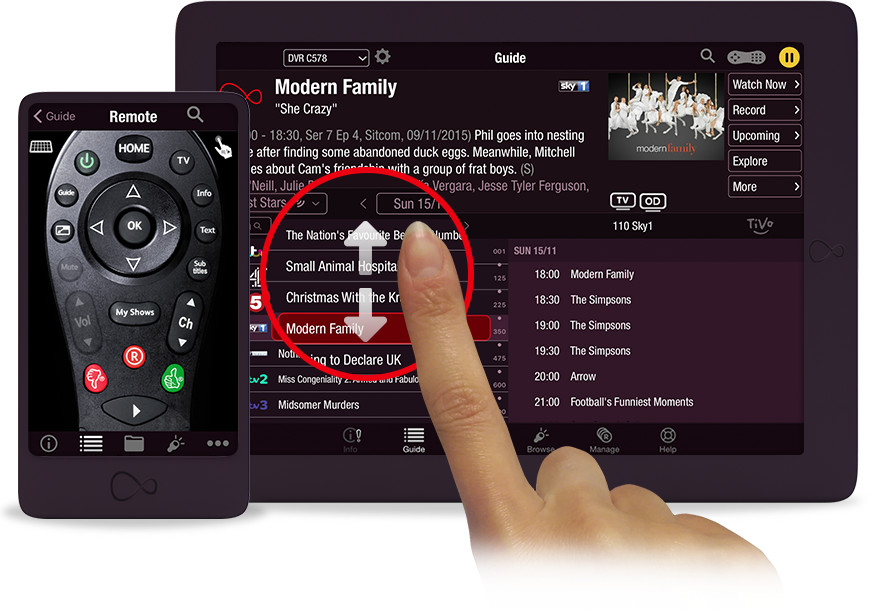 The best controller, ever
Turn your mobile or tablet into a smart remote with the TV Anywhere app.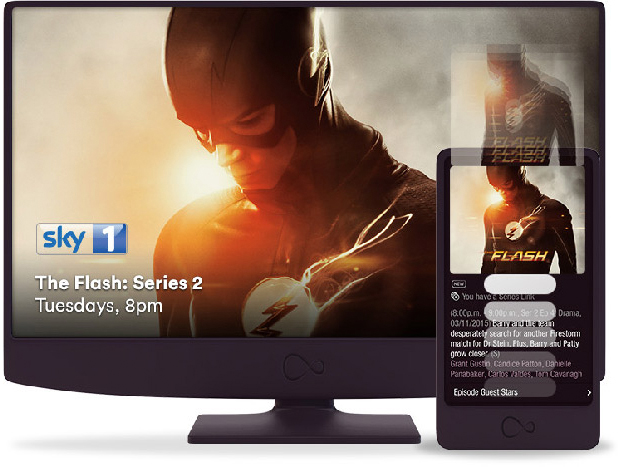 Swipe content onto your TV
Flick shows from your phone or tablet to the TV.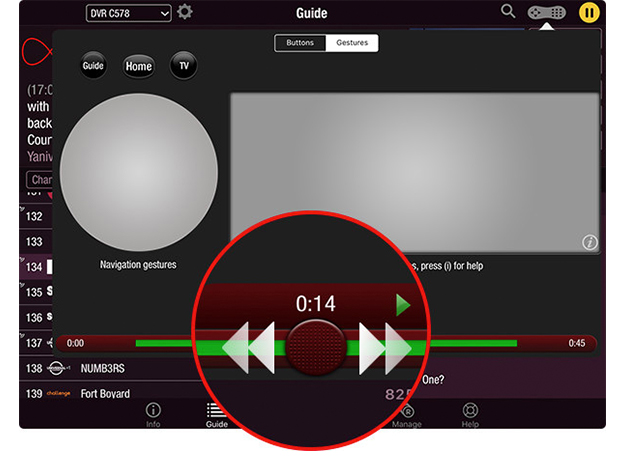 Skip to the good bits
Simply drag your finger along the progress bar on your tablet to the bits you really want to see.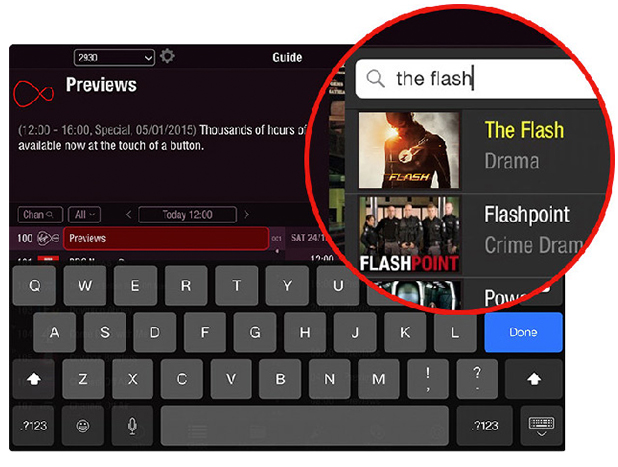 A better way to browse
Find a show without taking over the TV – just use the keyboard on your phone or tablet.

Watch all your sport on the go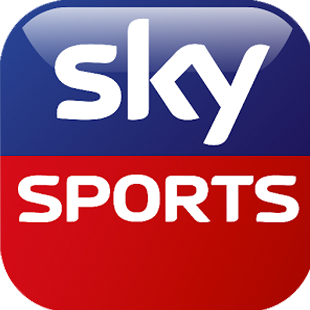 If you subscribe to Sky Sports as part of your TV package then you'll never miss a second of the action with the Sky Sports app.
Perfect when you're desperate to watch the big game but someone else has dibs on the telly. You'll just need to be connected to WiFi, 3G or 4G.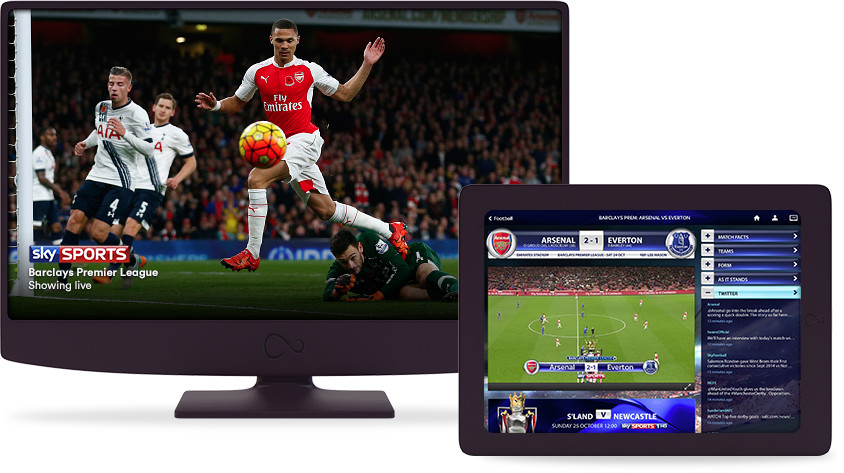 ---
---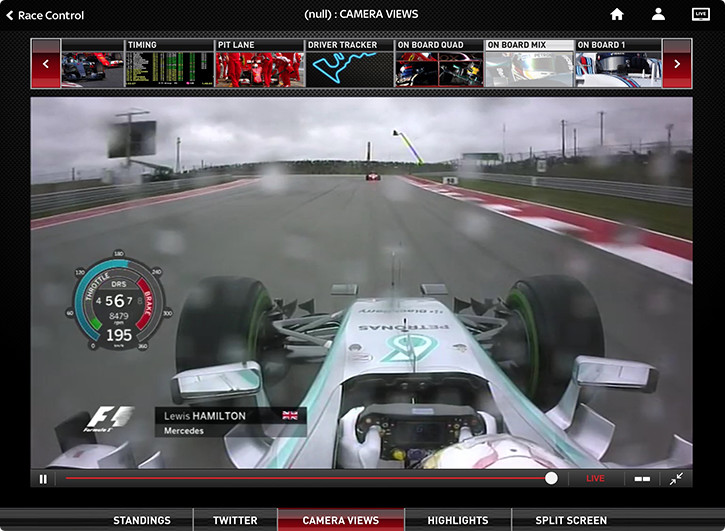 Second screen
Watch the race on the main telly and use the app on your iPad as a second screen to pick a completely different camera angle.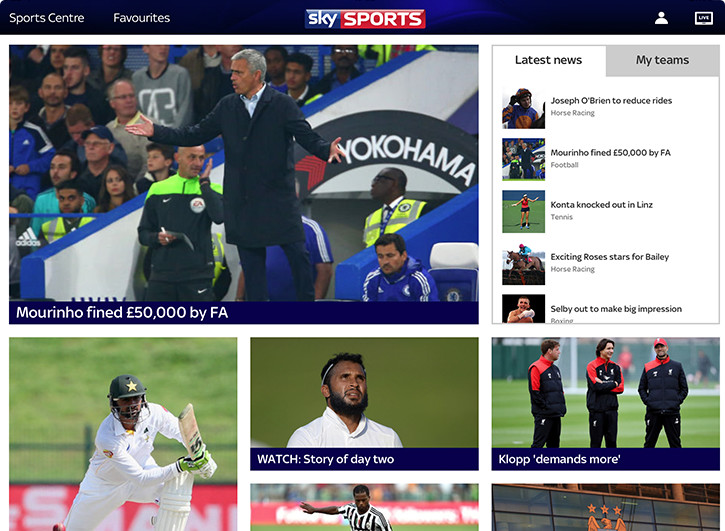 News and highlights
Keep up to date with all the latest sports news, watch clips and highlights and set alerts for your teams.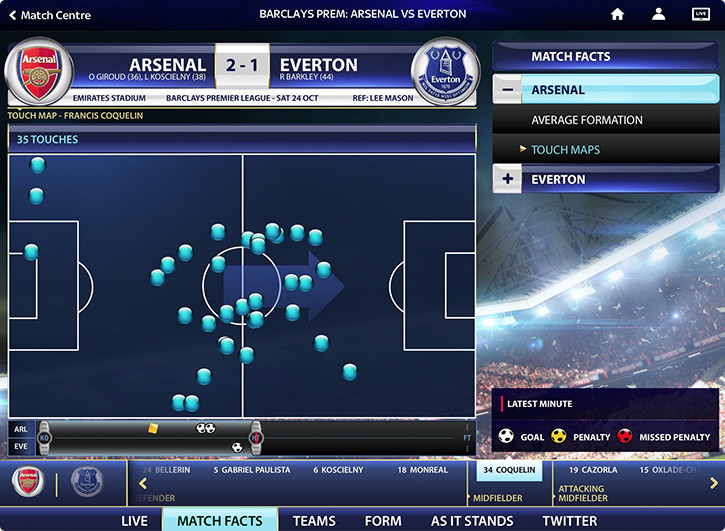 In depth analysis
View player touch maps and team average formations for Premier League matches with the app on your iPad.
Watch over 1000 movies on the go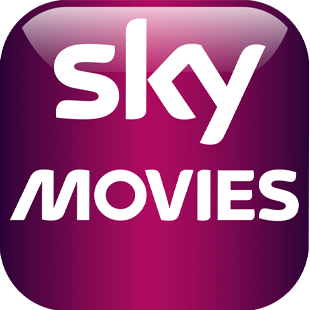 If you subscribe to Sky Movies as part of your TV package then you'll be able to watch over 1000 movies, anywhere you like with the Sky Movies app or website. Whether you're chilling in the bath, lazing around or even waiting at the airport, you can enjoy loads of great movies as long as you're connected to WiFi, 3G or 4G.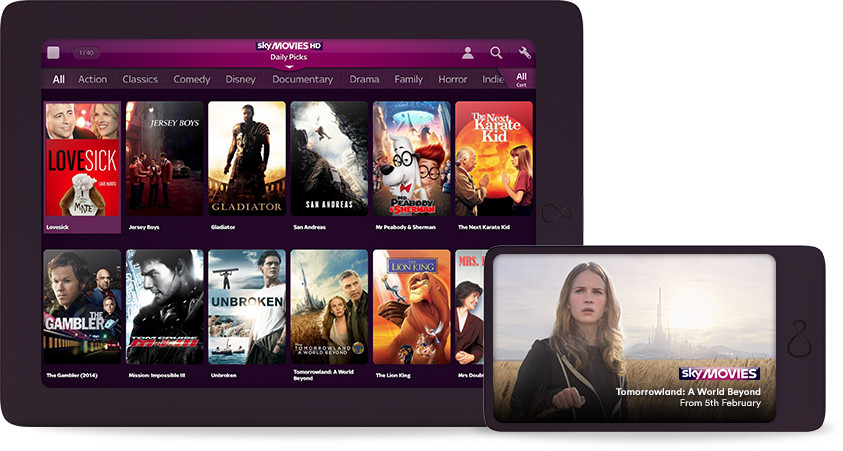 ---
---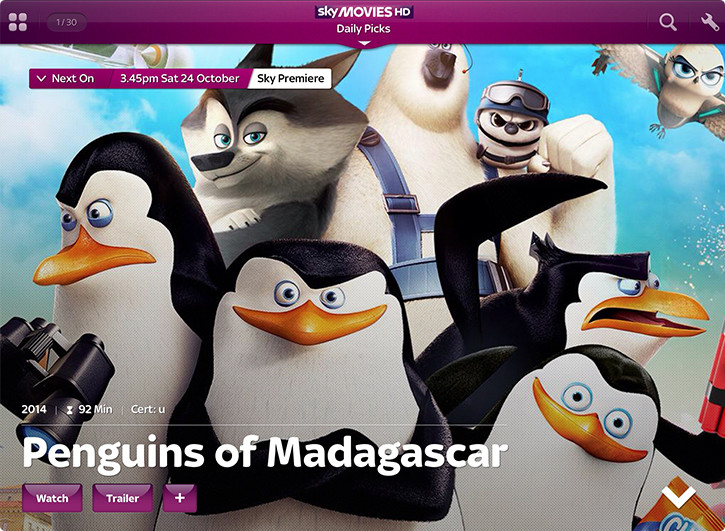 Latest releases
Get lost in the latest movie releases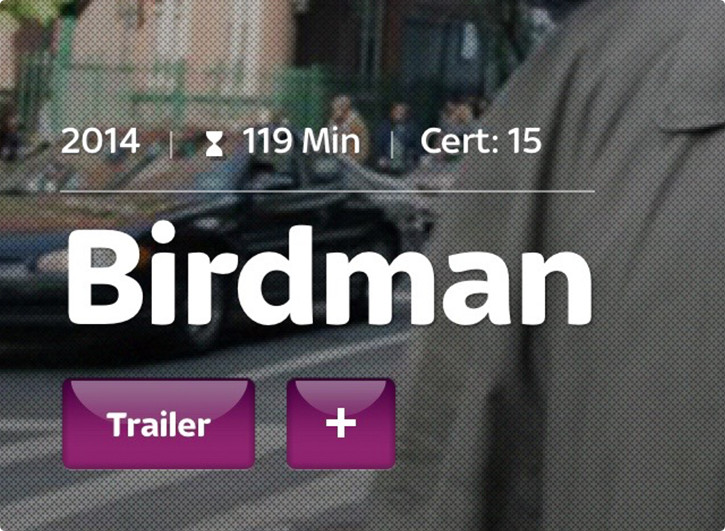 All the trailers
Find and watch the latest film trailers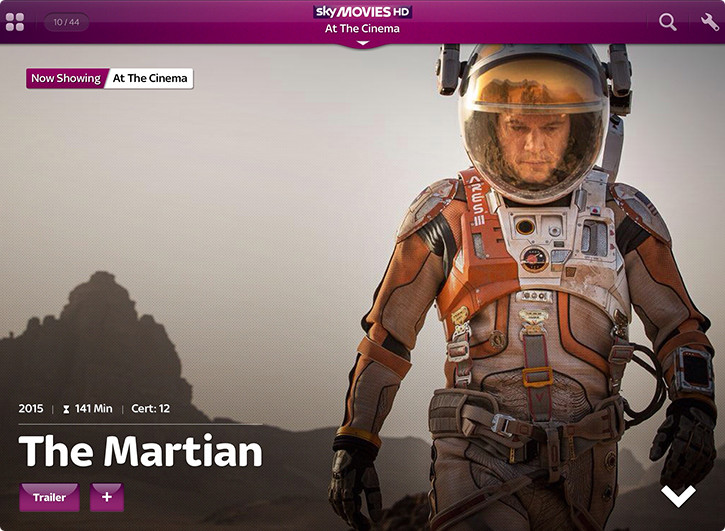 What's on
See what's hot at the cinema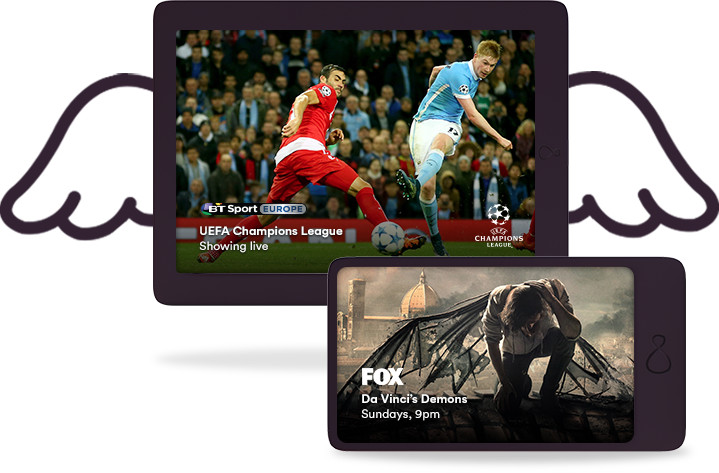 Compare TV packages
Grab one of our TV packages today and get ready to dive into a world of entertainment.
More TV & phone package with TiVo® from
£7.49 a month
for 9 months
then £14.50 a month
+ Virgin Phone line for £17.99 a month
18 month contract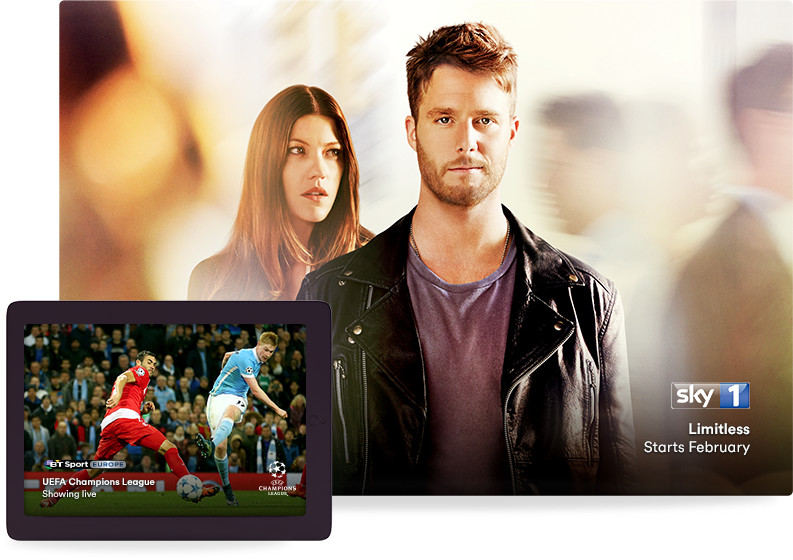 TV packages
as part of a Big Bundle
Enjoy TV and superfast broadband with a great value Big Bundle.
Big Easy from...
£14.99 a month
for 9 months
then £22 a month
+ Virgin Phone line for £17.99 a month
18 month contract
---
---
Sports images © Getty Images
The Flash © 2015 Warner Bros Entertainment Inc.
Taken 3 © 2015 Twentieth Century Fox Home Entertainment LLC. All Rights Reserved. TWENTIETH CENTURY FOX, FOX and associated logos are trademarks of Twentieth Century Fox Film Corporation and its related entities.
The legal stuff
Prices may change at any time during the contract.
Service availability: SERVICES AVAILABLE IN VIRGIN MEDIA CABLED STREETS ONLY. Subject to survey, capacity and credit check, minimum term contract applies, check basket for details. If you cancel during the minimum contract period you will incur an early disconnection fee.
Installation: Installation charges apply (starting from £49.95 for standard install).
Payment: If you prefer not to pay by Direct Debit, you will incur a monthly payment handling fee of up to £5, made payable to Virgin Media Payments Ltd. If you would like paper bills, the fee is £1.75 a month for cable and £1.50 a month for mobile. Further terms and conditions apply. See sections below for more Legal Stuff.
**Please note standard charges apply, please check with your network operator for rates.
***For details about how much it costs to call our team from a Virgin Media home phone, visit virginmedia.com/callcosts. Call costs from other networks and mobiles vary.