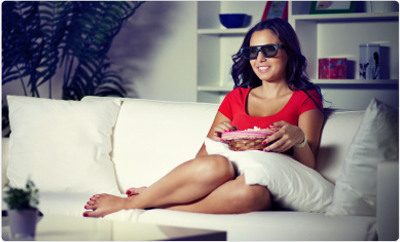 Watching 3D TV
So why do you need the 3D specs?
When you watch a show on your 3D TV, your 3D glasses filter what you see to make sure each eye only sees the picture meant for it. Smart, eh? It's why, if you don't wear 3D glasses, a 3D picture just looks blurry. (Though it's good to know that you can still watch 2D shows on a 3D TV.)
And in case you were wondering, 3D TV is high definition (HD) TV.