Share shows between boxes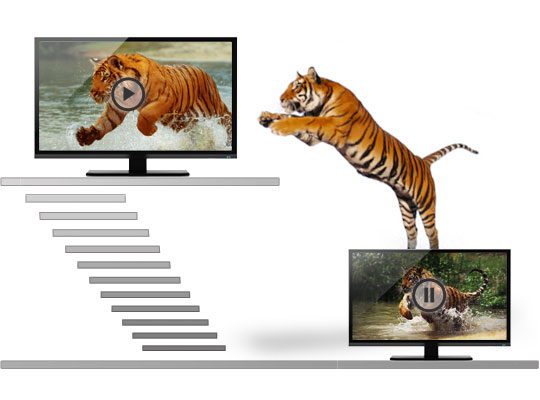 Picture this. The kids are happily watching cartoons on your TiVo box downstairs. You're dying to watch the latest episode of your favourite drama that you recorded earlier, but you don't want to disturb them. What do you do? Simple. Just stream the show you recorded downstairs to your box upstairs, and leave them to it.
Better yet, imagine this. You want to hit the sack, but you don't want to miss the finale of the movie you started watching on the sofa. With TiVo, that's no problem either. Just pause the film, then pick up where you left off once you're tucked up in bed. So you never miss that exciting twist, epic last battle or the guy finally getting the girl. Brilliant.