Lots to watch? Catch it all with multi-room
We think having a bucket load of channels and hundreds of hours of on demand shows on your telly is really sweet. But imagine if you could have all that on your other TVs, too. That's multi-room.

---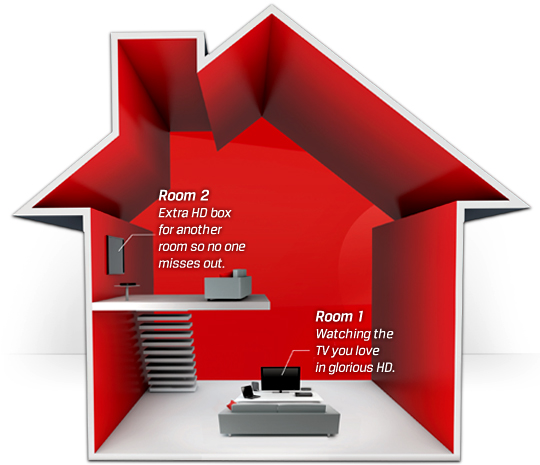 Up to five times more fun
Watch a blockbuster movie while you're curled up in bed, see breaking news stories unravel while you tuck into your cornflakes in the kitchen, or keep the kids entertained with cartoons in their bedroom.
You can get up to five additional set top boxes, so you can watch your favourite shows wherever you are in your home.
You get all your channels on your additional boxes, too, so other people can watch different shows at the same time. Which means no more fighting over the remote!
---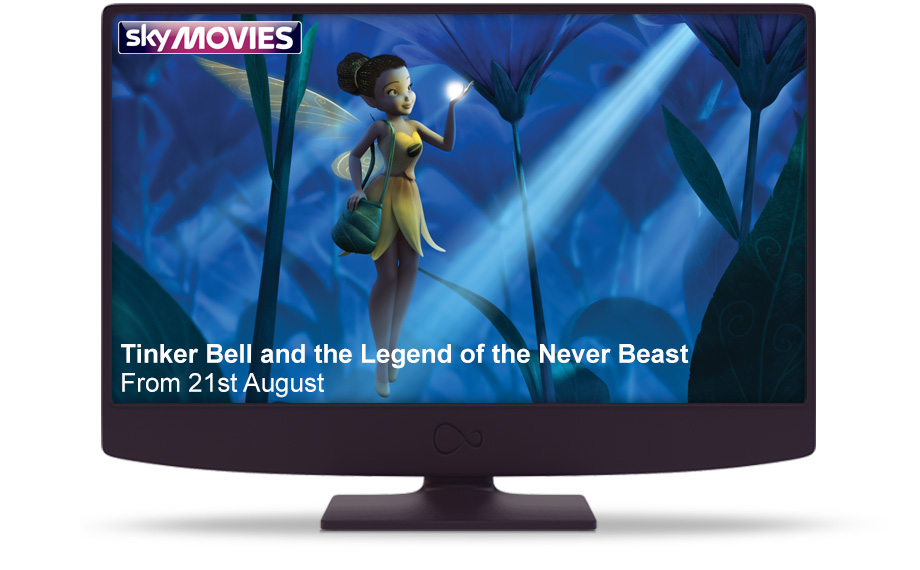 What can I watch?
With extra set top boxes, you can enjoy all the channels you have as part of your Virgin TV subscription (you'll also need a box that supports your subscription – like an HD box to watch HD channels).
You can watch all the same channels and On Demand shows that you like watching on your box in the living room… on your box upstairs. And that includes On Demand shows and apps, too.
---
Multi-room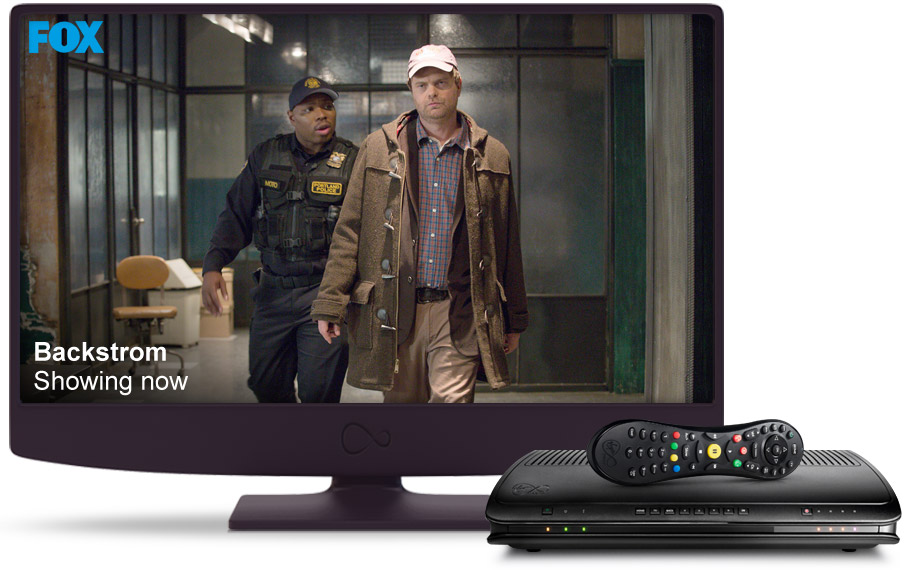 How do I get it?
Already got a Virgin TV box? Here's what you'll need to get the most from multi-room:
A multi-room subscription.
Another telly and another Virgin TV box. Will you go for our TiVo® box or our V HD Box? That's up to you. But remember, to stream recordings from one box to another using multi-room streaming you'll need two TiVo boxes. And if you want to watch our HD channels, you'll need to activate your box for HD and have an HD ready TV.

More about multi-room streaming
Brotherhood © 2014 IFC Productions I, L.L.C. and Boyhood Inc. ALL RIGHTS RESERVED.
The Thundermans © 2015 Viacom International Inc. All Rights Reserved.
© 2014 The Giver SPV, LLC. All rights reserved.

The legal stuff
Service availability: SERVICES AVAILABLE IN VIRGIN MEDIA CABLED STREETS ONLY. Subject to survey, capacity and credit check, minimum term contract applies, check basket for details. If you cancel during the minimum contract period you will incur an early disconnection fee.
Installation: Installation charges apply (starting from £49.95 for standard install).
Payment: Offers require you to pay by Direct Debit and use eBilling. If you prefer not to pay by Direct Debit, you will incur a monthly payment handling fee of up to £5, made payable to Virgin Media Payments Ltd. If you would like paper bills, the fee is £1.75 a month. Payment may be required in advance. Your first bill includes the charge for the month you join (from the day you join), plus one month in advance. All prices include VAT. Calls may be monitored. Further terms and conditions apply. See sections below for more Legal Stuff.
Mobile SIM: View terms and conditions
Calls to service numbers: The way you're charged for calling numbers beginning 084, 087, 118 and 09 has changed. The cost of calling these numbers will be formed of a combined access and service charge: we set the access charge and the company you're phoning set the service charge. Your access charge for these numbers will be shown on your bill and is currently 10.25p per minute. The service charge will be advertised by the company that you are calling. If any of these numbers above are included in your bundle you will not be charged the access or service charge.