Catch up on your telly or your computer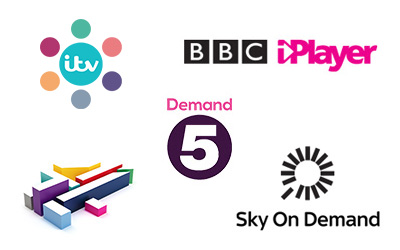 With Virgin TV, you can watch catch up services that you might usually watch on your computer (like iPlayer, ITV On Demand, 4oD, Demand 5 and Sky On Demand) on your TV. So you can watch anything you've missed from the comfort of your sofa and on a much larger screen.
Catch up also includes Series Catch-up on BBC iPlayer, which lets you catch up on a selection of series for more than 7 days after broadcast – so you can watch up to 13 previous episodes of the same show.
You can search by channel, day or genre, and if you have a TiVo box you can even scroll back through your TV guide to watch a show that's already been on. And the best thing about catch up is that it's included for all Virgin TV customers.