We promised you faster broadband. Now it's time to find out when your
speed boost will be ready
Find out when
Enjoy superfast broadband with DOCSIS® 3 technology.
Our customers have been streaming, downloading, gaming and emailing their socks off, using a breathtaking 50% more data this year. Your speed boost will keep up the pace, giving you the speed that keeps you in love with being online. It's all thanks to DOCSIS® 3 technology – it's the magic in our cables.
See what faster broadband means to our customers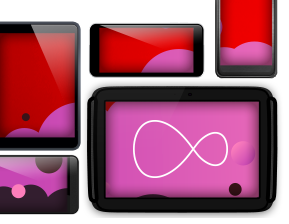 Everyone can be online at once with DOCSIS® 3 technology
With your increased speed, you can see more, do more and have more fun. Stream videos in glorious HD on YouTube, listen to your favourite tunes on Spotify and download game updates – all while the kids are watching On Demand in HD.
Find out more
Already a Virgin Media Broadband customer?
You don't have to do a thing - faster broadband speeds are heading your way, or even with you already (well, like our broadband we don't hang about). And if you fancy some inspiration on getting the most out of broadband at the speed of life, check out the films above.
Not a customer?
Not to worry. It's super quick and easy to switch to our faster broadband with any of our brilliant Big Bundles. Choose the one that's right for you here
The legal stuff
Service availability: SERVICES AVAILABLE IN VIRGIN MEDIA CABLED STREETS ONLY. Subject to survey, capacity and credit check, minimum term contract applies.
Broadband: Minimum computer requirements apply. Speed of internet assumes components working at optimum speed and capacity. Speeds referred to are download speeds.