Virgin Media Store Locator
Our brilliant services come to life in store
Find your nearest store
Search by postcode or place
No Locations found
Please enter a location or postcode
Or use my current location
---
Find out what's in store
---
Experience everything Virgin Media has to offer first hand, just pop along to one of our many stores. You'll be wowed by TiVo®, seduced by our broadband speeds and mesmerised by our mobiles.
What's more, if you're already with us our teams of experts are ready and wiling to help you with your account.

Come along and see us in store today.
---
Super services you'll find in store
Brilliant broadband
Try before you buy with our superfast fibre optic broadband speed demonstrations and top tips on how to choose the right speed for you.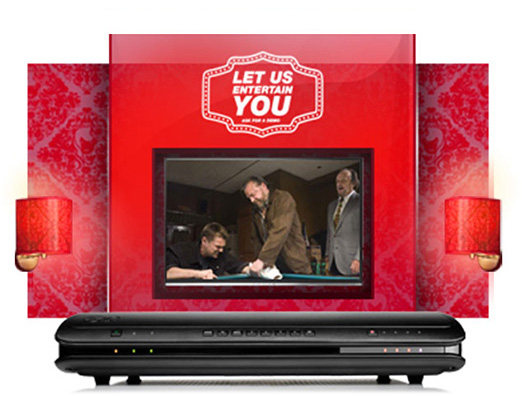 Terrific TiVo®
Take control of the remote and discover just how TiVo will change the way you watch TV. See TiVo in action and get a demo on all of its cool features, like backwards search, wishlists, and recommendations. We think it's the best way to watch TV ever. But see what you think.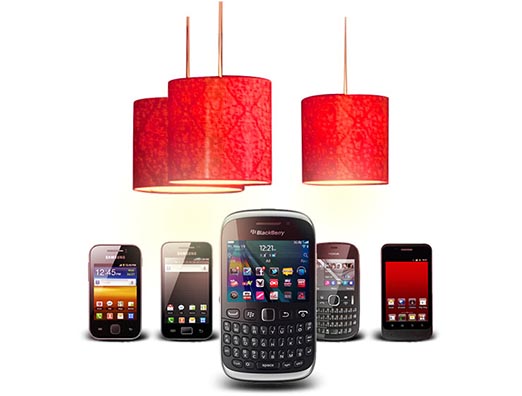 Marvellous mobile
Are you a tapper, a slider or a flipper? Check out the latest mobiles and deals on
offer, plus get help choosing the right combination for you.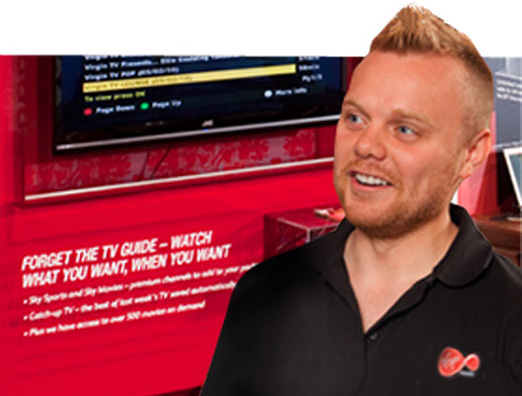 Our in store experience
Virgin Media stores are like no other. We've got sofas for a start and great big TVs to play with. What's more, our super friendly expert staff are ready to help you out with recommendations, demonstrations and answer any questions you have about Virgin Media, the meaning of life and, well anything really.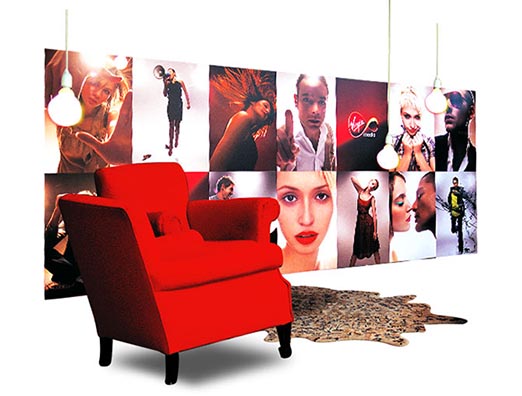 Already with us?
Then come and say "hello". We can help you get the most of your Virgin Media services, make any changes to your packages, and if you've got a problem, it's always nicer to talk about it face-to-face. If we can't sort it there and then, we'll make sure we get the right team onto it. Plus we make a top cup of tea.