Windows Phones | Virgin Mobile from Virgin Media

See things differently with Windows® Phone

For a mobile that simplifies everything without losing intelligence, get a Windows® Phone. We've got three cracking mobiles with Windows® Phone for you to choose from, the HTC 8S, HTC 8X and Nokia Lumia 620. And the best bit is, you can have them on any of our fantastic Virgin Mobile Pay Monthly tariffs. With Windows® Phone you'll socialise in seconds, get updates at a glance and access 100,000 apps through Windows® Phone Marketplace.

Windows Phone
by HTC 8S

Windows® 8 Phone smartphone

4" HD touchscreen

Incredible sound with integrated Beats Audio™
5 megapixel camera
1GHz Dual Core processor
4GB memory

Just £19 a month
on our Starter tariff
with 1000 extra minutes
Windows Phone
by HTC 8X

Windows® Phone 8 smartphone

4.3" HD touchscreen

Incredible sound with integrated Beats Audio™
8 megapixel camera
1.5GHz Dual Core processor
16GB memory

Just £26 a month
on our Starter tariff
Nokia Lumia
620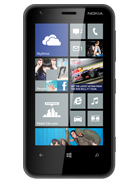 Changeable dual coloured shells

3.8" Clear Black display

Inbuilt Dolby Headphone technology and enhanced noise cancellation
8GB memory

Just £15 a month
on our Starter tariff
The legal stuff
Pay Monthly 24 month contract:
If you cancel during the contract you will incur an early disconnection fee. Credit check & payment by Direct Debit required. Phones subject to availability. £7.99 delivery charge applies to web & phone orders. Included in your tariff (subject to the allowance specified): UK calls to UK landlines (beginning 01, 02, 03) & UK mobile networks. Person to person texts within the UK (text message delivery notifications not included.) Mobile web & BlackBerry® Mail & Messenger are within the UK only. Unlimited parts of your tariff are subject to fair use policies which vary from time to time. You cannot use your phone as a modem or use data on your phone for peer to peer file sharing. Calls to 08 (incl. 0870) & 070 numbers not included in monthly allowance and cost up to 41p and £2.50 per min. respectively in the UK (see our website Tariff Table for details). Pay Monthly service terms apply. BlackBerry® and related trademarks, names and logos are registered trademarks of Research In Motion Limited and are used under licence. See our Tariff Table at
www.virginmobile.co.uk
for more details. Prices shown include VAT. Pay Monthly terms of service apply. Full details at
www.virginmobile.co.uk
or call.

Already with us?
Just want mobile?
If you're just looking for a great deal on a Virgin Mobile, check out all the latest phones and great value tariffs.
Visit Virgin Mobile site