Virgin Media Affiliate Programme
Virgin Media - Partnering With Us
Are you a business looking to partner with Virgin Media to spread the word and sell our broadband, TV, phone and mobile services? If so, we'd love to hear from you.
Want to work with us? Just contact us on one of the options below:
Affiliate marketing
Just email full details of your site to: OnlineMarketingTeam@virginmedia.co.uk
Anything else
Just fill out our form below
We'll review your information and get back to you to with instructions on what to do next within 3-5 working days
---
How our affiliate marketing works...
Once you're signed up to the programme, you'll be linking from your site to ours. We'll send you a special tracking code to add to all the links from your site to ours. This code enables us to attribute the right number of sales to your site when customers click on a link and make a purchase on our site.
Our products
With the UK's fastest broadband, free servicing and repairs, 99% mobile coverage and fantastic apps – you'll find selling Virgin Media to your customers a dream. And with 12.9 million UK households (and counting) to sell to – you'll surely be quids in!
The latest handsets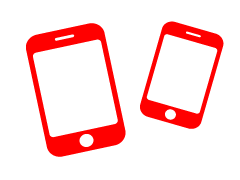 We offer the latest handsets including iPhone and flagship Android at highly competitive prices
Flexible tariffs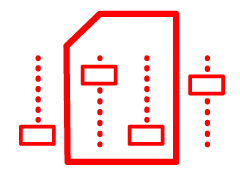 We have the UK's most flexible tariffs. With our Freestyle Contracts customers can change phone and tariff whenever they like.
SIM Only too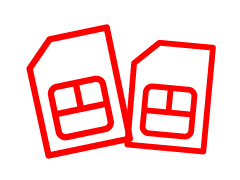 We have some of the UK's best value SIM Only tariffs – all on 30 day rolling contracts.
Fantastic coverage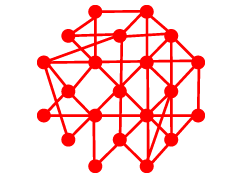 Our customers get 99% coverage as we use EE, the UK's largest network.
Superb value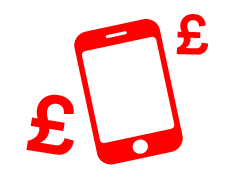 Great value Pay As You Go phones from £7.99 and a free Pay As You Go SIM.
Award winning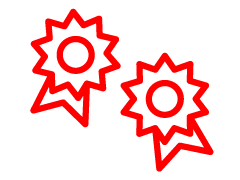 We were voted best value network by the public at the 2014 Mobile Choice Awards.
---
All you need to know about our Affiliates Programme

How it's managed
We've teamed up with OMD and Affiliate Window to bring you a dedicated specialist team to manage your online activity.
What you need to be a Virgin Media affiliate
In order to be considered for the programme, we need you to have a website that contains fresh, unique and relevant content to our audience, and be aligned with our brand guidelines (available on request).
What you can expect from us
We like to establish a close, long-term relationship with all our affiliates and help you unleash all your potential. We'll distribute specific creative and promotional messages for the affiliate channel to help you engage with your audience.
Not only will we provide creative, copy and technical support, you can also access our product feed if you feel your company needs it.
Here's some examples of previous pages we've built to support our affiliates.

---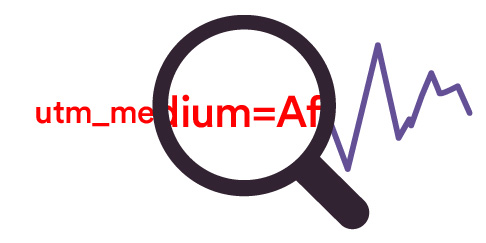 The technical bits
The tracking code we'll send you will be very similar to this: buspart=uk_afl_a_mobile_na_na_awin_longtail_publisherId_campaigndetails
We use Adobe Omniture as the analytics package
Our attribution model is last click, which has a 30 day cookie window by default.
---
So what are you waiting for? Join today!
Let us know you're interested in becoming one of our affiliates by emailing full details of your site to:
VMAffiliates@manninggottliebomd.com
We'll review your site and get in touch with instructions on what to do next within 3 – 5 working days.
---
---
The legal stuff
Prices may change at any time during the contract.
New customers only.
Minimum term applies to your cable service, check basket for details. If you cancel during the minimum contract period you will incur an early disconnection fee.
Service availability: SERVICES AVAILABLE IN VIRGIN FIBRE AREAS ONLY. Subject to survey, capacity and credit check, minimum term contract applies, check basket for details. If you cancel during the minimum contract period you will incur an early disconnection fee.

VIVID 350 Availability: Available in selected areas only - use our postcode checker to see if available in your area yet.

Installation: Engineer installation fees may apply on certain packages or bundles (starting from £40 for standard install).

Set up Fee: There is an activation fee of £25.00.
*£25 set up fee includes £25 activation fee + FREE delivery to store via Click & Collect. For optional home delivery, add £5.
2 £70 upfront cost includes £25 activation fee, £45 one-off flexi fee and delivery to store via Click & Collect. For optional home delivery, add £5.

Payment: For those joining Virgin Media, if you pay by any other means than Direct Debit, you may be charged a payment handling, made payable to Virgin Media Payments. Further terms and conditions apply. See sections below for more Legal Stuff.

Remedies: If you have experienced a problem with Virgin Fibre caused by Virgin Media's failure to exercise reasonable care and skill in providing Virgin Fibre to you then legal remedies are available including the right to require a price reduction by an appropriate amount. For more information about when legal remedies are available to you visit https://www.citizensadvice.org.uk/

Netflix: Netflix subscription required at extra cost.

Separate contracts apply to your cable and mobile services.

**Please note standard charges apply, please check with your network operator for rates.
***For details about how much it costs to call our team from a Virgin Media home phone, visit virginmedia.com/callcosts. Call costs from other networks and mobiles vary.

† TV channel subject to regional variation.