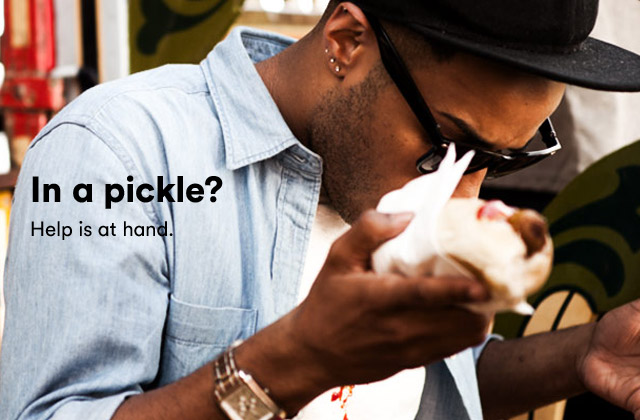 FAQs
Got a question? We've got the answer!
---
What if I've forgotten my password for Your Account?
If you can't remember your password, just click the 'Forgotten your password?' link on the Log In page.
You'll be asked to enter your email address (the one you registered with us) and we'll send your password back to that email address.
If you don't have access to the email address you registered with, please give our team a call on 789 from your mobile or 0345 6000 789* from any other phone.
What do I need to do if I want to go abroad and use my phone?
Here's your going-away checklist.
1. Check which way you pay
Pay monthly? You can use your phone in more than 200 countries. If you're new to Virgin Mobile you may need to have paid three monthly bills or add a deposit of £50 to your account. You can use your airtime deposit to pay for calls while you're abroad, then use the rest when you get home.
2. Check you're all set up
Log in to Your Account to check that you're all set up to use your phone abroad.
3. See how much it will cost
Before you get sand between your toes, check where you can use your phone abroad – and how much it costs. Plus, you may be able to use your 3G phone to make a video call, too!
4. Don't forget your charger!
You can't make calls if your battery runs out! You'll need a travel adapter in most countries, too.

How do I keep track of my spending?
You can look at your latest balance and all your most recent calls and payments in Your Account. You'll be able to see the last 60 calls or the last two weeks, whichever is least, and you can check them anytime you like!
If you'd like to know the details of your last call, dial 789 from your mobile and follow the instructions.
If you have a smartphone, get the My Account app. Just visit your app store and search for Virgin Mobile My Account.

How do I tell if I already have an online account?
If you've recently bought your phone online, Your Account will be all set up and ready to use. If you're not sure and you'd like to check, just click on the 'Not sure which email address you gave us?' link at the bottom of the Log In page and we'll track down the email address that's been registered and email your details to you.

My phone's been lost or stolen, what should I do?
We'll help you sort things out. Here's what to do next:
Contact us immediately: either fill out our form online or call 0345 6000 789* so we can bar any calls from your mobile phone.
Make sure you have your IMEI number handy when you call (that's the 15 digit serial number for your phone, listed on the side of your phone box).
If you have insurance with us, we'll advise you what to do next.
If your phone was stolen or maliciously damaged you must tell the Police within 24 hours. The Police will give you a crime reference number. You'll need this to complete your insurance claim form if you have insurance with us.

Can I get BlackBerry Services on Pay Monthly?
If you're on a Pay Monthly contract then you'll automatically be registered for BlackBerry Services.
You'll be able to enjoy BlackBerry services, from managing your email accounts, using BlackBerry Messenger and exploring App world.
You can set up your email accounts on your BlackBerry or by going to virginmedia.blackberry.com.

Can I keep my number?
If you've got a bit attached to your phone number, then why not keep it? We can transfer your number in just one working day!
How do I setup voicemail?
Your voicemail should be ready as soon as you start using your phone, but, don't worry – it's really easy to set up yourself:
Dial 222 from your mobile, listen to the message and hang up.

Keep your phone on for 20 minutes. If you get a text that says PERS, ignore it.

After 20 minutes, turn your phone off and on again.

You're all set up!
And to set up your voicemail PIN:
Call your voicemail (usually this means holding down the '1' key on your phone).

Choose option 2 from the first menu ('change mailbox features') and follow the instructions.
Your PIN:
Must be from 4 to 10 digits

Can't be a single digit repeated (like 1111)

Can't be an ascending or descending sequence (like 1234 or 7654)

Can't be your phone number or part of it

Can't be 7890, 2580 or 1210

Can't be the same as the previous

The legal stuff
Prices may change at any time during the contract.
New customers only.
Minimum term applies to your cable service, check basket for details. If you cancel during the minimum contract period you will incur an early disconnection fee.
Service availability: SERVICES AVAILABLE IN VIRGIN FIBRE AREAS ONLY. Subject to survey, capacity and credit check, minimum term contract applies, check basket for details. If you cancel during the minimum contract period you will incur an early disconnection fee.

VIVID 350 Availability: Available in selected areas only - use our postcode checker to see if available in your area yet.

Installation: Engineer installation fees may apply on certain packages or bundles (starting from £40 for standard install).

Set up Fee: There is an activation fee of £25.00.
*£25 set up fee includes £25 activation fee + FREE delivery to store via Click & Collect. For optional home delivery, add £5.
2 £70 upfront cost includes £25 activation fee, £45 one-off flexi fee and delivery to store via Click & Collect. For optional home delivery, add £5.

Payment: For those joining Virgin Media, if you pay by any other means than Direct Debit, you may be charged a payment handling, made payable to Virgin Media Payments. Further terms and conditions apply. See sections below for more Legal Stuff.

Remedies: If you have experienced a problem with Virgin Fibre caused by Virgin Media's failure to exercise reasonable care and skill in providing Virgin Fibre to you then legal remedies are available including the right to require a price reduction by an appropriate amount. For more information about when legal remedies are available to you visit https://www.citizensadvice.org.uk/

Netflix: Netflix subscription required at extra cost.

Separate contracts apply to your cable and mobile services.

**Please note standard charges apply, please check with your network operator for rates.
***For details about how much it costs to call our team from a Virgin Media home phone, visit virginmedia.com/callcosts. Call costs from other networks and mobiles vary.

† TV channel subject to regional variation.