Your Virgin Media Mobile changes
---
---
---
---
More information about the changes
to your Virgin Media mobile plan
Our mobile prices will be changing from 2nd July 2018
We're making changes to some of our pricing, which may affect you. The cost of your tariff is staying the same and you'll still get the same allowances you have now.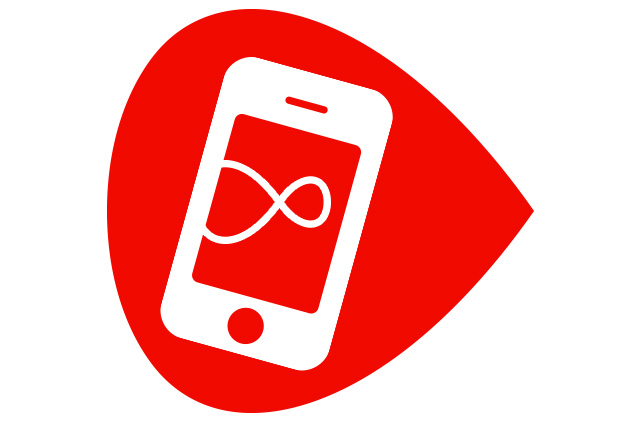 ---
Here's what's changing
UK Calls – Outside your allowance

Before 2nd July 2018

From 2nd July 2018

Calls to UK landlines & mobiles
Access charge for calling service numbers
MMS

50p per minute
50p per minute
40p per message

58p per minute
58p per minute
50p per message

International Calls (from UK to Abroad)


Calls to Europe (excluding Ireland), USA, Canada, Australia, New Zealand,
China, Japan, Singapore

90p per minute


120p per minute

For more information please read our Virgin mobile tariff guide.
---
Roaming pricing changes
Applicable to calls and texts back to the UK
Destination

Cost for making a call before
and after 2nd July 2018

Cost per text before
and after 2nd July 2018

Cost for receiving a call before
and after 2nd July 2018

Roaming in the EU - Calls to Landlines and Mobiles
Before
After

50p per minute
58p per minute

15p
No change

Free
Free

Isle of Man and Channel Islands (Jersey and Guernsey)
Before
After


24p per minute
30p per minute


8p
15p


Free
Free

United States of America, Canada, Australia and New Zealand
Before
After


£1.80 per minute
£2.00 per minute


36p
50p


£1.20 per minute
£1.50 per minute

Turkey and Switzerland
Before
After


90p per minute
£1.00 per minute


30p
50p


Free
Free

Rest of the World Zone 1
Before
After


£2.40 per minute
£2.60 per minute


36p
50p


£1.20 per minute
£1.50 per minute

Rest of the World Zone 2
Before
After


£4.80 per minute
No change


60p
No change


£1.20 per minute
£1.50 per minute

Rest of the World Zone 3
Before
After


£4.80 per minute
£5.00 per minute


£1.20
£1.50


£1.20 per minute
£1.50 per minute
Roaming Destinations

EU Roaming/ Roam Like Home countries covered:
Austria, Belgium, Bulgaria, Croatia, Cyprus, Czech Republic, Denmark, Estonia, Finland, France, Germany, Gibraltar, Greece, Hungary, Iceland, Ireland, Italy, Latvia, Liechtenstein, Lithuania, Luxembourg, Malta, Monaco, Netherlands, Norway, Poland, Portugal, Romania, Slovakia, Slovenia, Spain and Sweden.
Find out more about using your mobile to Roam Like Home when travelling in EU/EEA countries here.
Rest of World Zone 1 - Anguilla, Antigua, Argentina, Armenia, Barbados, Bermuda, Brazil, Chile, China, Colombia, Costa Rica, Dominica, El Salvador, Grenada, Guam, Guatemala, Guyana, Haiti, Hong Kong, India, Indonesia, Jamaica, Japan, Malaysia, Mexico, Mongolia, Montserrat, Nepal, Pakistan, Panama, Papua New Guinea, Peru, Puerto Rico, Russia, Saint Kitts and Nevis, Saint Lucia, Saint Vincent and the Grenadines, Singapore, South Korea, Sri Lanka, Taiwan, Tajikistan, Thailand, Bahamas, British Virgin Islands, Cayman Islands, Dominican Republic, Maldives, Philippines, Turks and Caicos Islands, Trinidad and Tobago, Uruguay, Venezuela, Vietnam.
Rest of World Zone 2 - Cape Verde, Egypt, Israel, Kenya, Mauritius, Morocco, Nigeria, Oman, Qatar, Saudi Arabia, South Africa, Swaziland, Tanzania, United Arab Emirates.
Rest of World Zone 3 - Afghanistan, Albania, Algeria, Andorra, Angola, Azerbaijan, Bahrain, Bangladesh, Belarus, Belize, Benin, Bhutan, Bolivia, Bosnia and Herzegovina, Botswana, Brunei, Burkina Faso, Burundi, Cambodia, Cameroon, Chad, Congo, Cook Islands, Cuba, Djibouti, Ecuador, Equatorial Guinea, Ethiopia, Falkland Islands, Faroe Islands, Fiji, Gabon, Gambia, Georgia, Ghana, Greenland, Guinea, Guinea Bissau, Honduras, Iran, Iraq, Ivory Coast, Jordan, Kazakhstan, Kuwait, Kyrgyz Republic, Laos, Lebanon, Liberia, Libya, Macau, Macedonia, Madagascar, Malawi, Mali, Mauritania, Moldova, Montenegro, Mozambique, Namibia, Nicaragua, Niger, Paraguay, Rwanda, Senegal, Serbia, Seychelles, Sierra Leone, Sudan, Suriname, Syria, The State of Palestine, Togo, Tunisia, Uganda, Ukraine, Uzbekistan, Yemen, Zambia, Zimbabwe.
---
---
---
Your mobile package is loaded with great stuff
Virgin Mobile packages come with a whole heap of great extras, at no extra cost.

---
---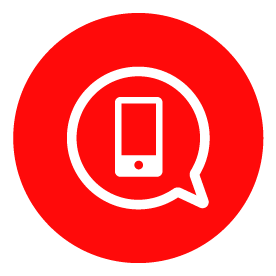 Data-free messaging
If you're on a 4G plan, you can message and tweet data-free on WhatsApp, Facebook Messenger and Twitter...and still have some data left over at the end of the month.

---
---
---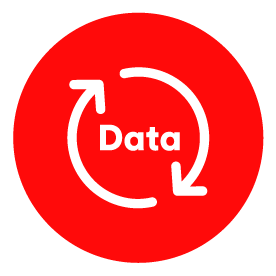 Data Rollover
On a 4G plan, and have some data left over at the end of the month? No worries. We simply add it to next month's data for you to play with then. You'll use up the rolled-over data before you start eating up your regular data, so it's never wasted.
---
---
---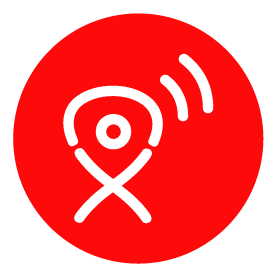 Virgin Media WiFi on the go
Once you've downloaded our handy, free Virgin Media WiFi app, you can get connected to smooth, speedy WiFi (and save your data) at more than 3.5 million hotspots around the UK. All this, and it'll connect you to Virgin Media WiFi hotspots in selected pubs and UK street hotspots (e.g phone booths and cabinets).
And even at major airports, including London Heathrow, Stansted, Manchester, Liverpool John Lennon Airport and Glasgow International, too. You can also get online underground – in over 250 London Underground stations and in all Glasgow Subway stations.
---
---
---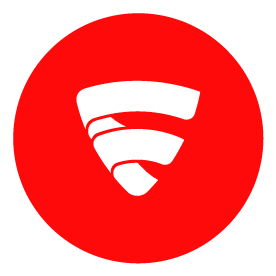 F-Secure SAFE internet security
We've got your back when you and your family are online. You can do all your downloading, streaming, gaming and sharing, safe in the knowledge that award-winning F-Secure SAFE is helping to keep internet nasties at bay, in and out of the home. You can register up to five devices free for a year (normally £79.99). Find out more here.
---
---
---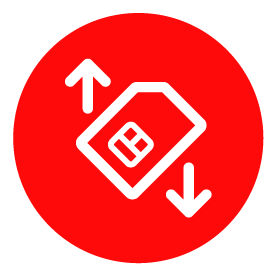 Freedom to change your plan
Want more data one month, a bit less the next? No problem. With our flexible 4G plans, you're free to move up or down as often as once a month to suit your needs – at no extra cost. So, your plan can always match your life. Nice.
---
---
---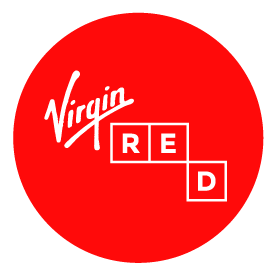 Exclusive Virgin Red app
Download our free app and start being rewarded for living a life more Virgin. You'll get access to an awesome range of exclusive discounts, freebies, prizes and offers from the Virgin family, like Virgin Wines, Virgin Active and Virgin Atlantic. Find out more here.
---
---
---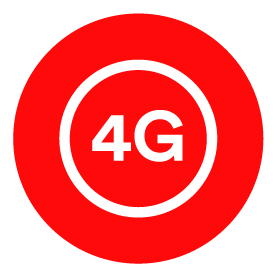 Got a 4G plan? You've got even faster 4G speeds
If you're on one of our flexible 4G plans, we've got great news – we've just upped your 4G speeds to up to 50Mbps. So, you can load your favourite web pages and apps even faster. And streaming movies, YouTube videos and music will be even smoother. Yep, life's speedier than ever on our 4G plans.
---
---
---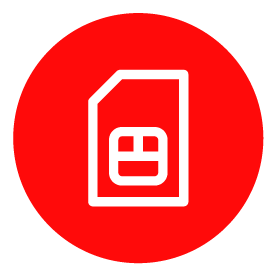 Upgrade to superfast 4G
If you're currently on a 3G plan and fancy a speedier mobile experience, you may want to think about switching up to one of our superfast 4G plans. You'll get all the great extras you enjoy now, plus you'll be able to load web pages and apps loads faster, and streaming movies, YouTube videos and music will be even smoother. Sound good? Upgrade here.
---
---
---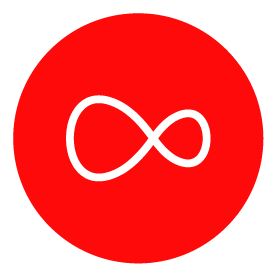 NEW Unlimited data, minutes and texts, just for you
Introducing our Truly Unlimited mobile plan, exclusively for Virgin Fibre customers. No caps, no throttling, no hidden catches – and no chance of going over your limit (because there isn't one). So, you can fill your boots, downloading and streaming, chatting and texting on your mobile all you like. For more information, click here.
---
---
---
---
---
Any questions?

---
---
---
The legal stuff
Calls: Plans include UK calls to UK landlines (01, 02, 03) & UK mobile networks. Jersey, Guernsey and Isle of Man mobiles excluded. Acceptable use policy applies. The cost of calling 084, 087, 118 and 09 numbers are formed of a combined access and service charge: we set the access charge (currently 50p per minute, increasing to 58p per minute from 2 July 2018) and the company you're calling set the service charge.
RPI: Increase based on March 2018 rate, announced in April 2018.
Data: Data use exceeding monthly allowance costs £3 per 1GB (or part thereof) per day (resetting at midnight that day).
Roam Like Home: Applies in the EU plus Iceland, Liechtenstein and Norway. Fair use policy applies.
F-Secure SAFE: New F-Secure customers only. One subscription per Virgin Media customer. Excludes BlackBerry. Current retail price £79.99, see onlineshop.f-secure.com. Up to 5 devices. Terms apply. Flexible: Change your airtime plan up or down without penalty at any time during your contract. New allowance and price applies from next monthly billing cycle until you switch again.
WiFi app: Requires iOS 8 or later or Android 4.3 or later. Mobile and WiFi connection required for Virgin Mobile customers. UK only. Experience varies by location and number of users. Terms and conditions apply.
Data Rollover: Unused data from your inclusive monthly allowance will be added to next month's allowance (Rollover Data). Rollover Data is used ahead of your monthly data. Unused Rollover Data expires at the end of that monthly allowance period. Data add-ons excluded. 4G plans only. Further terms apply: See virginmedia.com/legalstuff