Your Virgin Media Mobile changes
---
---
---
---
Your mobile prices will be changing from 1st July 2019
Changes to your Virgin Mobile plan price
In line with Retail Price Index (RPI) inflation, and as outlined in your contract, the price of your monthly airtime plan will be going up by 2.4% from 1st July 2019. The new price will appear on your first bill on or after that date.
This price change will only affect the amount you pay for your airtime plan (data, minutes and texts). So, if your handset is on a separate plan, your handset repayments will stay the same, and you'll still get the allowances you have now.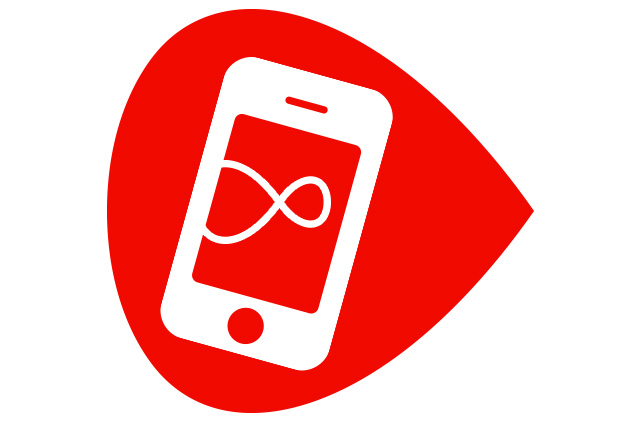 ---
---
Calculate your new monthly airtime plan price
The new monthly price you'll pay from 1st July 2019 will depend on the airtime plan you're on. The RPI increase doesn't affect the cost of calls, texts or data outside of your monthly allowance. Use our calculator to see what your new monthly price will be.
If your monthly bill is made up of two separate parts – your airtime plan and the cost of your handset – only your airtime plan will be affected, so just put that figure into the calculator.
---
---
Don't forget, your mobile plan is packed with brilliant extras
---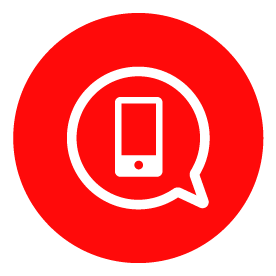 Data-free messaging
You can message or tweet data-free on WhatsApp, Facebook Messenger and Twitter. It's a great way to stay in touch without eating up your data – so you can save it for when you need it most.

---
---
---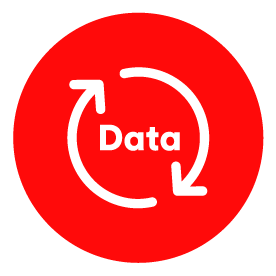 Data Rollover
Haven't used all your data by the end of the month? No problem. We simply roll it over into next month for you to play with then. The best part is, you won't touch your regular data until you've used up all you've carried over, so it's never wasted.

---
---
---
---
---
---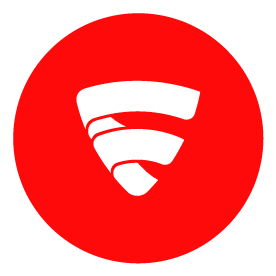 12 months' free F-Secure SAFE (worth £79.99).
Enjoy peace of mind when you and your family are online. With award-winning F-Secure SAFE, you can download, stream, game and share safely and protected from all sorts of internet nasties, wherever you are. Plus, you can register up to five devices free for a year (normally £79.99). Find out more here.

---
---
---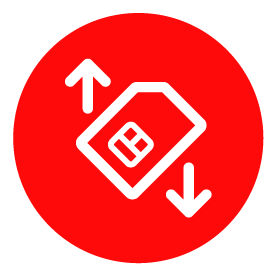 Freedom to change your plan
Want more data one month? Fancy a bit less the next? With Virgin Mobile, you can move your plan up or down as often as once a month – at no extra cost.

---
---
---
---
---
---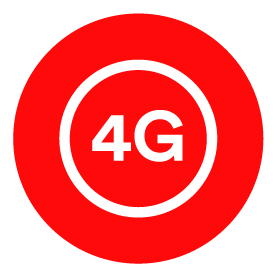 Amazing 4G speeds
Here's some great news if you're on one of our 4G plans. We've given you a boost, so you can enjoy blazing fast speeds of up to 65Mbps, on us. Whether you're loading your favourite web pages or streaming movies or music, it's now full speed ahead.

---
---
---
---
---
---
---
---
---
---
---
Any questions?

Why are my prices going up?
Although we don't like to, sometimes we increase our prices. This enables us to continue to invest in the network and offer exciting new additions to our services. We are always committed to giving the best products and services to our customers for the best value which is why being a Virgin Mobile customers gives you access to Data free messaging, monthly Data Rollover, access to Virgin Media hotspots throughout the UK and Worldwide and F-Secure internet security.

How will my new monthly price appear on my bill?
The price change will be shown on your first bill on or after 1st July 2019. Don't forget, you can use our online calculator above to see how much your monthly bill will be going up by, so you know what to expect.
---
---
---
The legal stuff
The legal stuff
Classic Contracts: Based on single 24 month minimum term contract for airtime plan and SIM. Credit check & payment by Direct Debit required. Prices shown require eBilling. For paper bill add £1.50 per month. If you cancel during your minimum term an early disconnection fee will apply. Further Legal Stuff applies – see virginmedia.com/legalstuff for details.
Freestyle Contracts: Based on either a 24 or 36 month interest free Consumer Credit Agreement provided by Virgin Media Mobile Finance Limited and a 30 day rolling Pay Monthly Airtime Contract with Virgin Mobile Telecoms Limited. Credit check & payment by Direct Debit required. You must pay off your loan in full in order to upgrade your handset. 0% APR Representative. Prices shown require eBilling. For paper bills add £1.50 per month.
Virgin Media Limited is an appointed representative of Virgin Media Mobile Finance Limited, which is authorised and regulated by the Financial Conduct Authority (Financial Services Register number: 626215)
*Standard charges apply, please check with your network operator for rates.
UK's lowest price on selected Mobiles and SIM Only plans claim *Comparison of our 36 month handset loan agreement and 1GB data, 300 minutes, unlimited texts airtime plan against published standard pricing from major competitors. Other operators offer 24 or 30 month loan terms. Or comparison of our 12 month SIM Only plan against comparative major competitor plans. *View comparison table here.
SIM Only and handset airtime contracts: So that you can access our best offers we won't always show a full list of our Handset and SIM Only plans that are available to buy. If you would prefer one of our standard offers please click here to view and buy.
General Mobile
General: Phones subject to availability. Each July your airtime plan will increase by the Retail Price Index (RPI) rate of inflation announced in April of that year. We'll give you 30 days' notice of the exact increase. Plans include UK calls to UK landlines (01, 02, 03) & UK mobile networks. Calls & texts to mobiles in Jersey, Guernsey and Isle of Man are not covered by your inclusive monthly usage allowance. UK texts and data only. Speeds experienced will vary by device and location.
Calls to service numbers: The cost of calling 084, 087, 118 and 09 is formed of a combined access and service charge: we set the access charge and the company you're calling set the service charge. Your access charge for these numbers will be shown on your bill and is currently 36p per minute for Pay As You Go and 58p per minute for Pay Monthly. The service charge will be advertised by the company that you are calling.

Calls to other non-geographic numbers: Freephone calls starting 0800 or 0808 are free from mobiles. Calls to 070 numbers will cost you up to 75p per minute in the UK.
Pay Monthly SIM Only: 12 month contract applies.
Pay As You Go: JAM Packs are valid for 30 days from the point of purchase or until used if sooner. Packs will auto-renew every 30 days if the customer account has sufficient airtime balance. Your existing pack will auto-renew unless you have cancelled it or have told us that you wanted to change it. 3G data only. Minutes for UK landlines (beginning 01, 02, 03) & UK mobile networks. Person-to-person UK texts only (delivery notifications excluded). UK allowance of minutes, texts and data can be used in the EU at no extra cost subject to Fair Use limits. Register online to change packs, top-up and make the most out of Virgin Mobile, visit virginmobile.co.uk/youraccount.
Nokia: HMD Global Oy is the exclusive licensee of the Nokia brand for phones and tablets. Nokia is a registered trademark of Nokia Corporation. All images used are for illustrative purpose only.
Mobile Broadband: Usage amounts given as example only. Credit check and payment by Direct Debit required. 30 day rolling or 12 month contract. If you cancel during the contract you will incur an early disconnection fee. Data bundle is for use within the UK only. Access and speeds are subject to network coverage. Voice-Over-Internet Protocol is not supported. If your use exceeds your monthly allowance you will be charged at the out-of-bundle rate of £3 a day per GB for each day that you use data. Roaming charges apply to your use outside the UK. Pay Monthly terms of service apply. Mobile WiFi device required with upfront fee of £39.99. For full terms and conditions visit virginmobile.com/legalstuff.
Guaranteed next day replacement: Applies to all claims accepted before 6pm Sunday to Friday.
Money back guarantee: Our 14 day Customer Satisfaction Guarantee lets you exchange your joining pack or phone for a different one of the same value or get a full refund, less any airtime you've bought. Prepaid packaging will be provided to post it back. Pay As You Go customers will be charged for any airtime used according to our Pay As You Go tariff. Pay Monthly customers will be charged for any airtime used. Calls and texts prior to return will be charged at 31p per minute and 13p per text.
UK's Best Value Network: Virgin Media awarded "Best Value Network" at 2014,2015 and 2016 Mobile Choice Consumer Awards, decided by public vote among readers of Mobile Choice magazine. Results announced in October each year and valid for one year.
Faster average 4G speed: Based on Ookla's analysis of Speedtest Intelligence data from 01/04/18 to 30/06/18. Ookla trademarks used under license and reprinted with permission.

F-Secure with Virgin Mobile offer: Not available on BlackBerry. Current retail price £79.99, see https://onlineshop.f-secure.com. Up to 5 devices. Ends after 12 months unless you opt to continue.
MMS messaging: MMS messages to some providers/networks may be delivered by our partner service BICS and will require the recipient to download the content of the message.

Roam Like Home: Fair use policy applies. See virginmedia.com/legalstuff
Spending Caps: In line with EU Legislation, spending caps are now available to all pay monthly customers who have joined or re-contracted with Virgin Media on or after 24 September 2018. Spending caps can be added when you join/re-contract with Virgin Media and will take effect immediately or from your next bill cycle if implemented at a later stage. Increasing or removing your cap will take effect immediately, but any reduction in spending cap will take effect from your next bill cycle. Any changes will be confirmed via text. Spending caps will not override the credit limit. Upon reaching 80% of your spending cap, you will receive a notification by SMS. Once the spending cap has reached 100%, you will receive a further SMS notification and no further out-of-bundle charges can be applied to your account (in-bundle services and access to emergency numbers will remain unaffected). Usage-related charges (including but not limited to calls or texts to premium or international numbers or roaming outside of the EU) count towards the cap; one-time charges (including but not limited to late payment fees and paper bill charges) do not count towards the cap. View and change your cap through virginmedia.com. See spending Cap Policy at virginmedia.com/legalstuff.